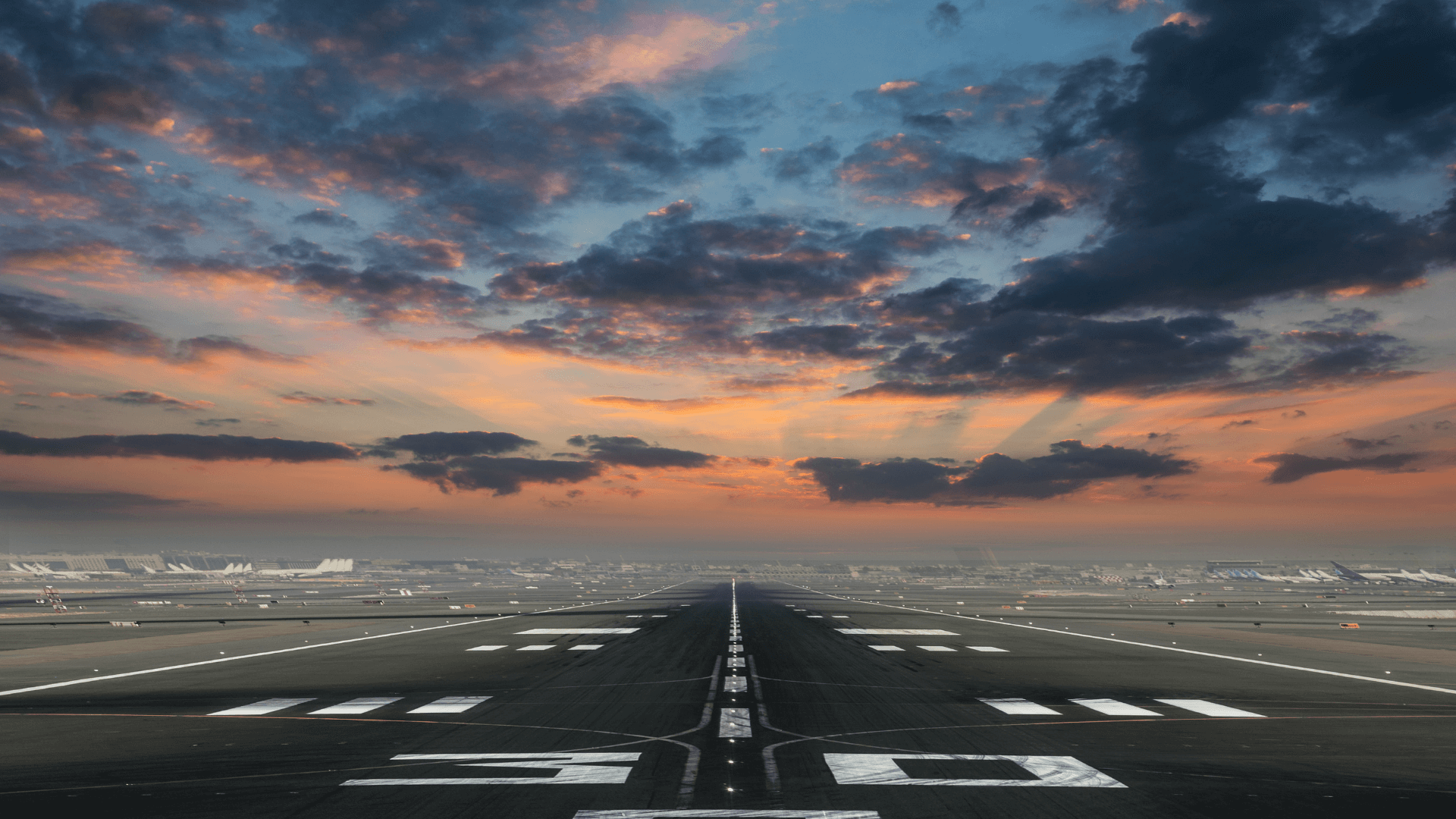 When you finally walk through the doors of the flight school for your first day you're excited! Maybe a bit nervous as well, but that's to be expected. Learning to fly requires effort, motivation, and drive in order to succeed. Unlike golf, you can't play this game without at least some threshold of basic skills. But just like golfing there's going to be some frustration along the way. As any pilot will tell you turbulence is a natural part of flight training. The important thing is to stay on track, keep pushing forward, and don't let some bumps in the sky take away your dream to pursue your pilot license. Let's take a look at 3 common reasons why people walk away from flight training never to earn their wings.
Funding
If you have already begun your flight training, or are researching how to get your pilot license, you have already discovered that it's expensive. Sometimes as you progress through your training you may find yourself hitting a funding roadblock. Maybe you've run out of the initial bulk of funds you set aside for flying or maybe something came up that required you to divert flight funds to a new hot water tank. No matter the reason it's important not to let it derail your dreams of becoming a pilot.
Taking a break while you regroup and replenish your funds may be required. Be sure to discuss your situation with your flight school and instructor and ask them for different avenues of support. This might be deferred payment, or some exercises or studying you can do during your time off. Either way, the key here is to keep learning. Review your ground school content. Study your lesson plans and procedures. Keeping your brain engaged in flying will make it much easier to return when the time is right.
Training Plateau
This is almost inevitable. Most pilots I know, including myself have hit a point in their training where they plateaued. This might be as simple as slowly progressing past an exercise or an all-out full-stop unable to grasp a maneuver. There may be several reasons for this but the good news is that there are also several solutions.
Potential causes:
Lack of preparation/studying
Instructor conflict - The instructor is unable to explain or get you past the roadblock. Or there's a personality clash between you and them.
A long stretch of poor weather or maintenance delays
Lack of practice - This may occur if you have large gaps between flights.
Solutions:
Study more. Really get into the books, review your procedures, ask for help if required. It's important to show up prepared for every lesson. Some lessons may require more homework than others. Often failing to get past an exercise is due to poor study habits and thinking it just takes practice without preparation. Visualization is a great technique when learning flight training exercises.
Fly with a different instructor. This could be temporary or permanent. Sometimes a different perspective is all it takes to get the job done. The new instructor may have a way of explaining a concept that the other one did not. They may find more common ground with you and be able to effectively deliver lessons in a way that better suits you. Sometimes this temporary change gets you over the hump however there are times when a permanent change is required. Before you go switching instructors you need to do some very hard self-reflection to ensure you've done your part and are showing up fully prepared. If you can confidently say you are fulfilling your obligations then a switch might be warranted. A great flight school will understand the need for a switch and be happy to do what it takes to help you succeed.
Fly more often. Getting back to our golf analogy, if you played every day for the summer you are guaranteed to improve your skills, even if it's just a little. But if you simply play one or two rounds a year you really won't get enough practice to improve your game.
Schedule Conflicts
Life happens. Kids, work, school, and other activities are always competing with your flight training time. Most flight schools have a fairly flexible schedule when it comes to booking flight times however during busy months it may be harder to find. When choosing a flight school look for one that fits your lifestyle and has some flexibility in its schedule.
Taking advantage of online ground school is the most flexible part of the flight training experience. Traditionally, this was the most fixed part of the schedule. However, with new technology a quality online ground school can set you up for success in the following ways:
Flexible
Easy to go back and review material
Engaging
User friendly
Consistent quality
Cost-effective
Maybe you have a rotational work schedule that allows you to fly a lot before taking a break to go back to work. If you can get creative with your schedule you can often find the right balance to achieve success.
Training Success
When you pursue something as wonderful as flying it would be a shame to see you walk away. The Sky truly is the limit and there are many ways to overcome obstacles. Be sure to connect with your peers and mentors. Ask for help when you need it and understand you are not alone.
There's no greater feeling than accomplishment, especially when it's thousands of feet above the ground. At Level Flight, we are always one click away from helping you get started or overcome a hurdle. Reach out to us today by filling out our online contact form or calling us at 1-403-483-2880.
It sounds like a difficult process to become a pilot. Truth is, it's fairly straight forward and you are guided every step of the way. Refer to the following links to learn about the process to become a pilot and the various licenses and ratings. Included in the links is our articles page which is always updated with new content that can answer more of your questions.
If you follow a structured routine that will allow you about 6-8 hours of activity within the course per week you should be able to finish within a few months. Be sure to choose an online ground school that will give you access beyond that time so you can use the ground school as a study resource when preparing for your Transport Canada written exam.
This depends on what your goals are. If you are looking to fly recreationally then you need to decide if you can strike the right balance to ensure you don't spend money for something you will not finish. If you are looking to fly as a career you need to decide what your priorities are. The quicker you can complete your training the quicker you can start earning those hard fought dollars back. If you just want to dip your toe in the water why not sign up for ground school and see if you like it. Even paying for a full ground school is cheaper than taking several flights.
Take Flight Now
Level Flight is Canada's best online ground school. It is our mandate to provide higher quality, more engaging training for Canadian Student Pilots. If you are seeking the exhilarating freedom of flight for a hobby or with aspirations of a career in the skies, Level Flight offers the best ground school experience available. Sign up for our online learning platform now and discover the adventure that awaits you at Level Flight.
By submitting this form, you opt-in and give expressed consent to receiving SMS / text messages, calls, and emails from us for the purposes of communication related to your inquiry or related to the products and or services we provide.