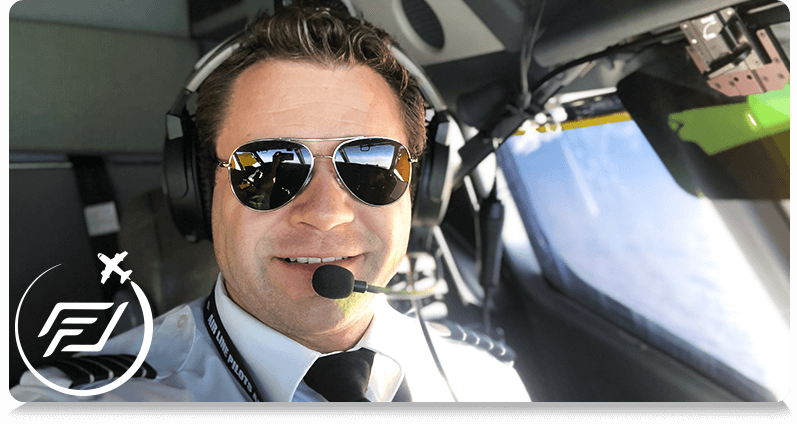 Traditional models of ground school training can no longer meet the needs of every aspiring pilot. Time, accessibility, and budget constraints can be obstacles for those wishing to complete pilot training while working full time, balancing family obligations, or in any way constrained by other responsibilities. But imagine a ground school experience accessible for you anywhere, anytime. One that will allow you to follow your dream to fly by letting you take control of your own training opportunities.

Level Flight promises an online ground school experience that delivers superior quality courses that are innovative, inspiring, and progressive. By taking the ground school curriculum online, you are able to create a pathway to learning that is most suitable for you.
Breaking Ground School Barriers
Rigid classroom schedules and sterile course delivery do not meet the needs of today's prospective pilots or progressive flight schools. The Level Flight student and our flight school partners want a ground school environment that meets their expectations for a flexible learning environment with innovative teaching methods. Level Flight is focused on providing a higher quality, more engaging ground school experience for aspiring Canadian pilots. Founded by Tyler Haughey, Level Flight aims to address gaps in delivery and quality of course content.
As the Captain at a major Canadian airline and type rated on the Boeing 737, Tyler's education, industry experience, and engagement with a robust network of fellow pilots have shaped his understanding of the challenges new pilots face. With Level Flight, Tyler has mobilized an educational team including airline transport-rated pilots, Air Traffic Controllers, Flight Instructors, and other aviation experts with over 60 years of combined industry experience. While the ground school landscape is vast, Tyler and the team at Level Flight are committed to pioneering e-learning ground school opportunities in Canadian Pilot Training. Our vision is to create a virtual ground school journey that removes all barriers to entry with the most engaging and progressive content, the flexibility for students to progress at their own pace, and an affordable pricing model that delivers exceptional value. Level Flight fills a void in the online ground school market by providing Canadian student pilots with an enriched online experience.
The Level Flight Advantage
Level Flight is doing Ground School like no one else. Our groundbreaking model of online delivery offers Canadian student pilots an elevated ground school experience and better prepares them for the rigorous demands of flight training and pilot testing. Here is what we are doing better:
Begin Your Flight Training Here
Level flight offers an online ground school platform that delivers the industry's most innovative, engaging, and adaptable training experience. Take control of your journey to obtain your Private Pilot License with the ability to learn when and where is most suited to your lifestyle. Sign up for Level Flight's e-learning ground school curriculum and gain access to the highest quality courses, extensive exam preparation tools, and exam recommendation. Your quest to achieve your Private Pilot License, Commercial Pilot License, or Drone Pilot Certificate is just a click away.
Take Control Of Your Ground School Experience
Level Flight aims to build an online community of ambitious future aviators, inspired and innovative educators, and experienced industry professionals in a supportive and inclusive learning environment. By disrupting the stagnant model of ground school that is currently the standard, we endeavor to leverage technology, ingenuity, and the evolving necessity for e-learning to become the leading Online Ground School in Canada.
The Level Flight classroom experience is not shaped by uninspiring PowerPoint presentations or voice-over narratives of a dated curriculum. Engaging content is built into the very fiber of our course delivery models. Our course designers invest in diverse teaching tools including podcast-style audio presentations, webinars, and 3D animation to bring context and richness to our subject matter.
Our revolutionary online learning space allows every student pilot to take control of their own ground school experience with:
Flexible Curriculum: Our content lives online and is available whenever you are. Create a self-directed learning path progressing through content when and where it is convenient for you.
Multiple Payment Levels: Choose a pricing plan that works for you. Give yourself peace of mind by choosing a time line and price that fits with your life-style and budget.
Engaged Learning Community: Our online learning community is supportive for students of all learning styles with options to progress at their own pace, but to receive support from instructors and educators, and fellow student pilots whenever needed.
If your dream is to become a Private or Commercial Pilot, Level Flight provides the most comprehensive and versatile ground school experience. When you choose Level Flight you are guaranteed to be prepared to proceed to the Flight School of your choice with all the skills, knowledge, and confidence necessary for success.
Level Flight Alumni Say
The number of Level Flight Ground School Pilots continues to grow. We are proud that our comprehensive and innovative Ground School curriculum inspires students to complete their first steps and continue to develop to achieve their aviation dreams. Here is what some of our students past and present say about their experience with Level Flight Ground School.
Artificial Intelligence
Level Flight is pleased to introduce AI learning into our Commercial Pilot Ground School. By using brain science we can identify and correct a hidden risk to your progress and aviation safety known as CONFIDENTLY HELD MISINFORMATION. This is when someone thinks they are correct but in fact, they are wrong. Make your pilot training more efficient and effective by taking your online ground school with Level Flight.
Level Flight is dedicated to bringing a groundbreaking online Ground School experience to the Canadian pilot training airspace. It is our mandate to bring the highest quality content delivered in an engaging format that is inclusive for students of all learning styles. Level Flight offers all students access to premium course content, expert instruction, and a collaborative, supportive online community. If you are seeking the industry's most valuable and elevated ground school instruction with the flexibility to design your own journey to achieving your license, connect with our Admissions Coordinator and take the first steps to join our Pilot Community. With Level Flight's aviation e-learning, the sky is the limit!
How It Works
Many licences and ratings require ground training and flight training portions to obtain the required certificate. Level Flight is the best choice for the ground school component. We also offer a variety of enhanced training courses for special interest or advanced learning that do not require any flight training. Completing the ground training at Level Flight provides you with the flexibility to learn online from anywhere then attend the school of your choice to complete the flight training requirements. Here's how our program works:
Activate Your Subscription

Progress Through The Courses

Prepare For The Next Steps
Choose from our comprehensive course offerings. The course descriptions will let you know what to expect in terms of anticipated hours to complete, subject content, and required prerequisites.
Create your student profile and purchase your courses. This will activate your subscription. When you begin the course you will be prompted to purchase any additional items that may be listed in the prerequisites such as the ground school kit.
Complete each module at your convenience. The flexible model of Level Flight ground school means that you can learn whenever and wherever is most suitable for you. But you can also take advantage of our online community to connect with instructors and fellow students to optimize your learning.
Upon completion of your course, you will obtain the course completion certificate. If you wish to receive a Transport Canada exam recommendation for the license or rating you are working towards please take advantage of our exam prep resources! Refer to the course page for information about specific requirements for obtaining the recommendation. After completing your ground school course, if you haven't already done so you will begin the flight training component at your chosen flight school.
Our Team Is ready For You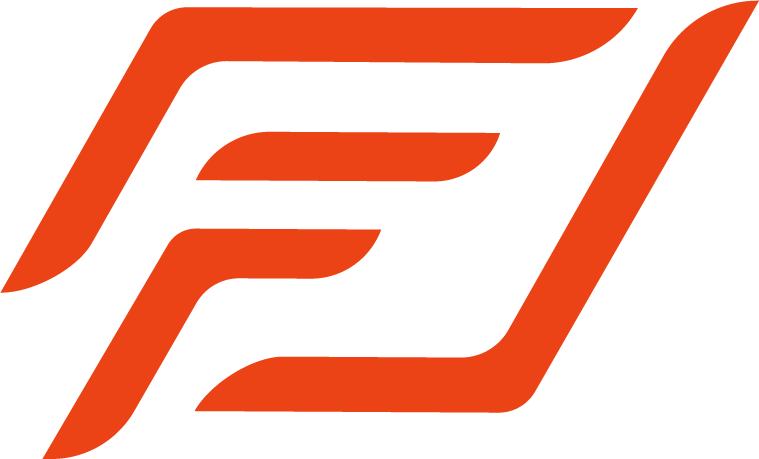 The team of Ground School educators at Level Flight are highly skilled and experienced airline transport-rated pilots, Air Traffic Controllers, Flight Instructors, and other industry experts who combine knowledge obtained in the field with a passion to prepare the next generation of Canadian Pilots to take to the skies. We deliver quality, engaging course content through an online model that meets the needs of today's student pilot. Connect with our team today to take advantage of Level Flight's innovative e-learning methods.
Take Flight Now
Level Flight is Canada's best online ground school. It is our mandate to provide higher quality, more engaging training for Canadian Student Pilots. If you are seeking the exhilarating freedom of flight for a hobby or with aspirations of a career in the skies, Level Flight offers the best ground school experience available. Sign up for our online learning platform now and discover the adventure that awaits you at Level Flight.
By submitting this form, you opt-in and give expressed consent to receiving SMS / text messages, calls, and emails from us for the purposes of communication related to your inquiry or related to the products and or services we provide.