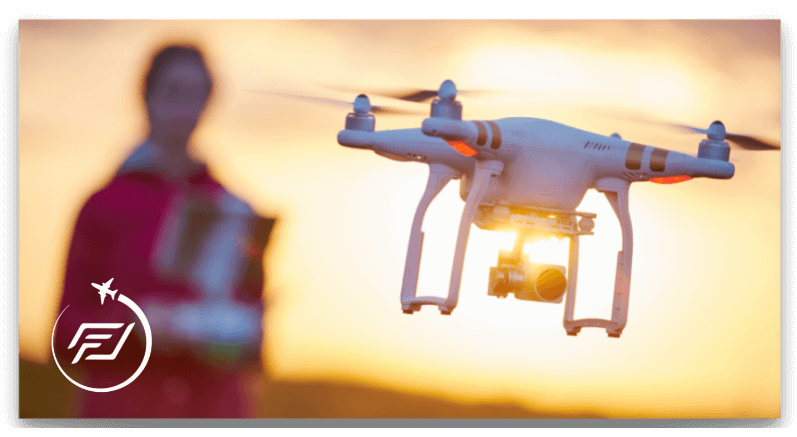 Capturing images and video from angles only available to professionals, and often then only with a helicopter, is a thing of the past. With modern-day drone technology, anyone can capture the most stunning footage allowing them to share with their friends, family, or the world! Whether you are a hobbyist looking to fly recreationally, or you want to be a professional drone operator and fly more advanced missions, there is a lot to learn in order to do it safely. Level Flight welcomes you to the aviation community and our Drone Flight School where you can study to get your Transport Canada Drone License. We are ready to get you set up with everything you need to ensure your drone flying experience is enjoyable, safe, and legal.
Did you know that Transport Canada technically refers to drones as Remotely Piloted Aircraft Systems?
Welcome To The Aviation Community
As a drone operator, you are part of the aviation community. If you are new to our community please know that we take safety very seriously which is why we have developed these courses. We want you to get the maximum enjoyment out of flying your drone and not have to worry about breaking the rules or hurting someone on the ground or in another aircraft. It is important that all Canadian pilots, whether remote or not, coexist in the sky for many years to come.
Do You Need A Transport Canada Drone License?
The determining factor as to whether or not you need a drone pilot certificate is the weight of your drone. Micro-drones (under 250 grams) do not require the operator to register their drone OR obtain a pilot certificate. Keep in mind that the weight of the drone DOES NOT include the remote control but DOES include the weight of anything attached to, or carried by, the drone.
If you are operating a drone that weighs 250 grams up to 25 kilograms you will need to obtain a pilot certificate AND register your drone with Transport Canada. Which type of pilot certificate you need will depend on whether or not you are operating a drone for Basic or Advanced operations.
Take Flight Now
Level Flight is Canada's best online ground school. It is our mandate to provide higher quality, more engaging training for Canadian Student Pilots. If you are seeking the exhilarating freedom of flight for a hobby or with aspirations of a career in the skies, Level Flight offers the best ground school experience available. Sign up for our online learning platform now and discover the adventure that awaits you at Level Flight.
By submitting this form, you opt-in and give expressed consent to receiving SMS / text messages, calls, and emails from us for the purposes of communication related to your inquiry or related to the products and or services we provide.