Welcome to the launch of your journey to take flight! Level Flight Ground School is the beginning of an exhilarating hobby or the starting point of your aviation career. Acquiring your private pilot license grants you the privilege of flying an aircraft recreationally. You can choose to explore the skies solo, with passengers, or further your skills by obtaining special ratings that allow you to fly at night or in the clouds. Even if you are planning to earn a living as a pilot, you will need to obtain a private pilot licence before moving onto a commercial licence.
Navigating the skies of aviation training when you are new to it can be confusing. We've broken down the journey so you can see what obtaining your private pilot licence will look like.
How To Obtain Your Private Pilot License
There are two parts to your training; Ground School and Flight Training. While not required, it is advantageous to complete both streams simultaneously. The ability to apply what you learn in the ground school while it's fresh will have a positive impact on your overall training experience. Level Flight offers the industry's most flexible, accessible, and affordable online ground school training experience.
As you explore the possibility of completing your private pilot licence, we want to provide you with the necessary requirements and options for training, so you can make the best decision for you:
Age Requirement: The age requirement from Transport Canada to obtain your Private Pilot Licence is 17 years old. However, you can obtain your student pilot permit at 14 years of age. This means you can actually begin your training before turning 17. Your student pilot permit is what is required to solo which happens rather quickly in the early stages of your flight training.
Medical Requirements: Transport Canada regulations require a Category 3 certificate as a minimum for obtaining your Private Pilot License. If you intend to progress forward to acquiring a commercial license, we recommend you pursue a Category 1 certification so you are prepared early. You can find a medical examiner near you here.
Ground School Requirements: A minimum of 40 hours of ground school covering the following topics:
Canadian Aviation Regulations
Aerodynamics and Theory of Flight
Meteorology
Airframes, Engines, and Systems
Flight Instruments
Radio and Electronic Theory
Navigation
Flight Operations
Licensing Requirements
Human Factors, including pilot decision-making
Flight Training Requirements: Minimum 45 Hours of flight training in the aeroplane
17 hours dual instruction with a flight instructor

3 hours cross country training
5 hours of instrument training

12 hours solo time

5 hours cross country time.
The Level Flight online Ground School experience offers superior quality courses in a delivery model that is inclusive, accessible, and flexible to meet the time and financial needs of students of all ages, lifestyles, and motivations. Connect with our Admissions Office with any questions or sign up now and begin your journey into the skies.
Generally, new pilots start with a Private Pilot Licence. If you wish to continue learning and gaining experience or you are choosing to become a career pilot you would need to continue in your training. Follow below to learn more about the typical path of gaining experience and building your qualifications to become a professional pilot. You can click on each licence or rating to learn more.
Add Ratings As Required
Night
Multi-Engine
Instrument
VFR Over The Top
Float
Add ratings As Required
Multi-Engine
Instrument
Instructor
Float
How It Works
Many licences and ratings require ground training and flight training portions to obtain the required certificate. Level Flight is the best choice for the ground school component. We also offer a variety of enhanced training courses for special interest or advanced learning that do not require any flight training. Completing the ground training at Level Flight provides you with the flexibility to learn online from anywhere then attend the school of your choice to complete the flight training requirements. Here's how our program works:
Activate Your Subscription

Progress Through The Courses

Prepare For The Next Steps
Choose from our comprehensive course offerings. The course descriptions will let you know what to expect in terms of anticipated hours to complete, subject content, and required prerequisites.
Create your student profile and purchase your courses. This will activate your subscription. When you begin the course you will be prompted to purchase any additional items that may be listed in the prerequisites such as the ground school kit.
Complete each module at your convenience. The flexible model of Level Flight ground school means that you can learn whenever and wherever is most suitable for you. But you can also take advantage of our online community to connect with instructors and fellow students to optimize your learning.
Upon completion of your course, you will obtain the course completion certificate. If you wish to receive a Transport Canada exam recommendation for the license or rating you are working towards please take advantage of our exam prep resources! Refer to the course page for information about specific requirements for obtaining the recommendation. After completing your ground school course, if you haven't already done so you will begin the flight training component at your chosen flight school.
Our Team Is ready For You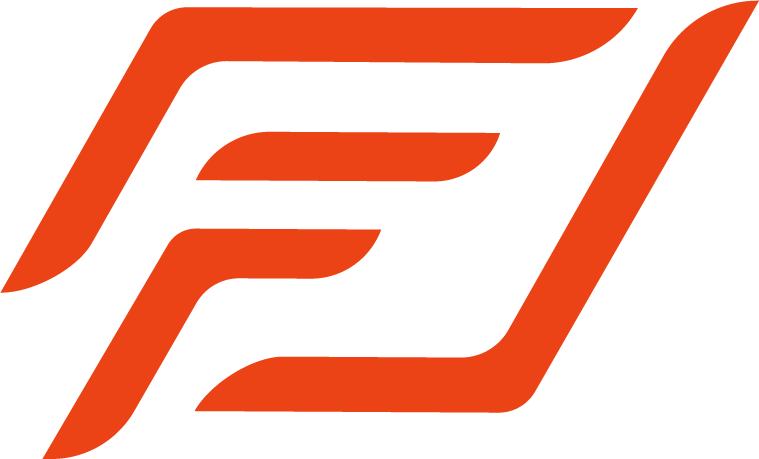 The team of Ground School educators at Level Flight are highly skilled and experienced airline transport-rated pilots, Air Traffic Controllers, Flight Instructors, and other industry experts who combine knowledge obtained in the field with a passion to prepare the next generation of Canadian Pilots to take to the skies. We deliver quality, engaging course content through an online model that meets the needs of today's student pilot. Connect with our team today to take advantage of Level Flight's innovative e-learning methods.
Take Flight Now
Level Flight is Canada's best online ground school. It is our mandate to provide higher quality, more engaging training for Canadian Student Pilots. If you are seeking the exhilarating freedom of flight for a hobby or with aspirations of a career in the skies, Level Flight offers the best ground school experience available. Sign up for our online learning platform now and discover the adventure that awaits you at Level Flight.
By submitting this form, you opt-in and give expressed consent to receiving SMS / text messages, calls, and emails from us for the purposes of communication related to your inquiry or related to the products and or services we provide.