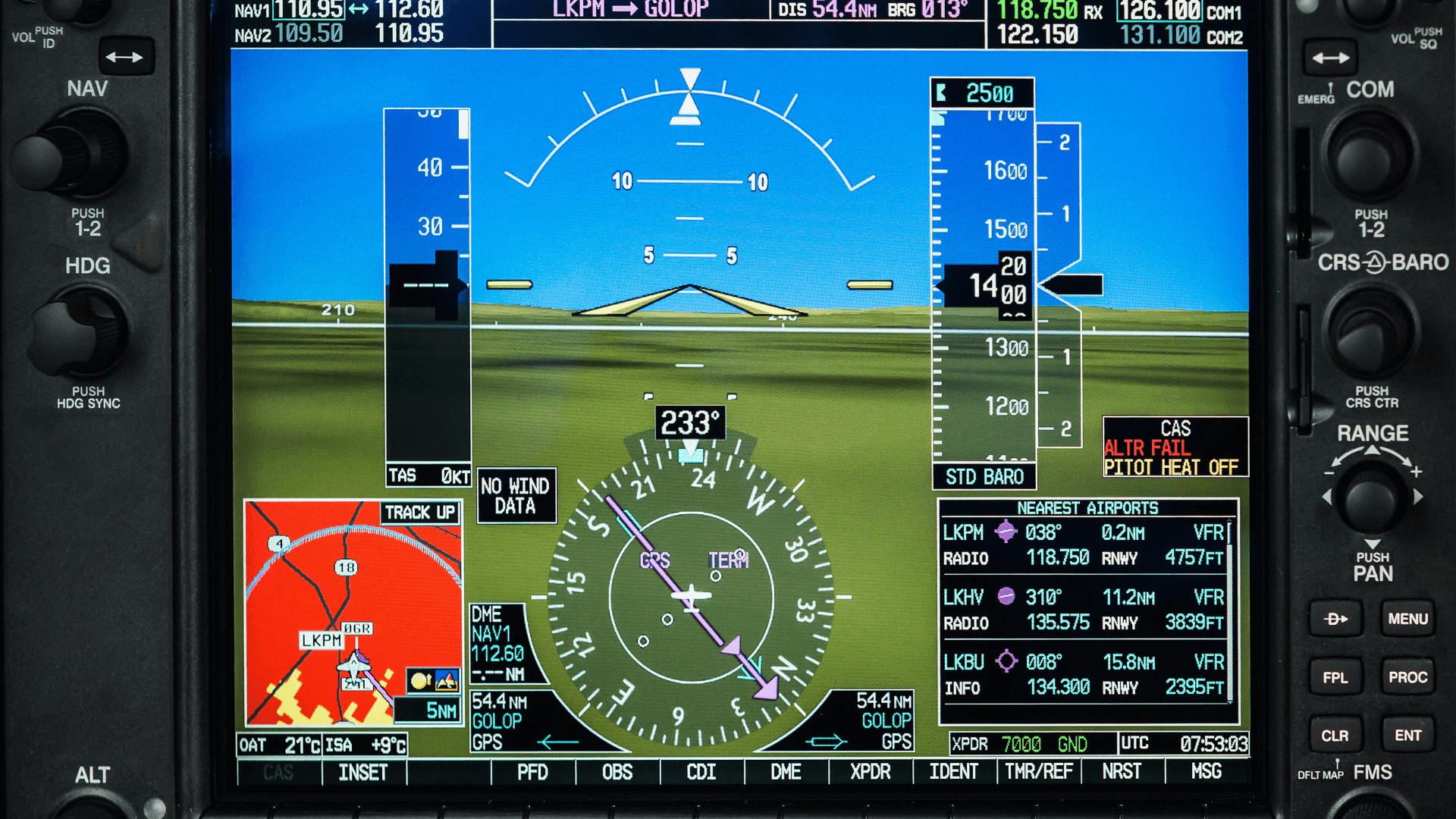 The instrument rating allows the pilot to fly in bad weather, otherwise known as instrument conditions. This rating can be done for either a single-engine aircraft or a multi-engine aircraft and is one of the most rewarding yet most challenging to obtain. Until this point, most of your flying has been done in visual meteorological conditions (VMC). Going "under the hood" or "into the clag" can be a very different experience for some pilots. If you plan to make a career out of flying this rating is almost always going to be a necessity.
PREREQUISITES
Must hold a Private Licence and have 50 hours of cross-country time.
REQUIREMENTS
Flight Training
40 hours of instrument time (instrument time previously logged for the Private, night rating or Commercial licence may count toward this minimum time).

20 hours can be on a simulator.

A dual cross-country flight of at least 100 nautical miles. This flight will be conducted under actual or simulated instrument conditions.
Ground School
While no specific ground school requirement exists it is highly recommended that a pilot take a ground school course to learn about instrument flying. This is a whole new world to a VFR pilot and can be overwhelming when trying to put all of the information together.
Exams
Transport Canada written exam (INRAT)
Flight test conducted by a Transport Canada authorized examiner.
COURSE LENGTH
In line with other licences and ratings, the training is on your schedule. You can train full or part-time. Each student will vary in the type of experience they begin the course with and how they pick up on the concepts. Training every day with good weather can allow you to complete the course in a matter of a few months. Others will take much longer.
COST
Due to the varying length of the course, the cost will vary as well. You can calculate a rough cost based on your experience and the hours you will need to obtain to meet the minimum requirements.
The Level Flight Advantage
Level Flight is doing Ground School like no one else. Our groundbreaking model of online delivery offers Canadian student pilots an elevated ground school experience and better prepares them for the rigorous demands of flight training and pilot testing. Here is what we are doing better:
Level Flight Alumni Say
The number of Level Flight Ground School Pilots continues to grow. We are proud that our comprehensive and innovative Ground School curriculum inspires students to complete their first steps and continue to develop to achieve their aviation dreams. Here is what some of our students past and present say about their experience with Level Flight Ground School.
Take Flight Now
Level Flight is Canada's best online ground school. It is our mandate to provide higher quality, more engaging training for Canadian Student Pilots. If you are seeking the exhilarating freedom of flight for a hobby or with aspirations of a career in the skies, Level Flight offers the best ground school experience available. Sign up for our online learning platform now and discover the adventure that awaits you at Level Flight.
By submitting this form, you opt-in and give expressed consent to receiving SMS / text messages, calls, and emails from us for the purposes of communication related to your inquiry or related to the products and or services we provide.