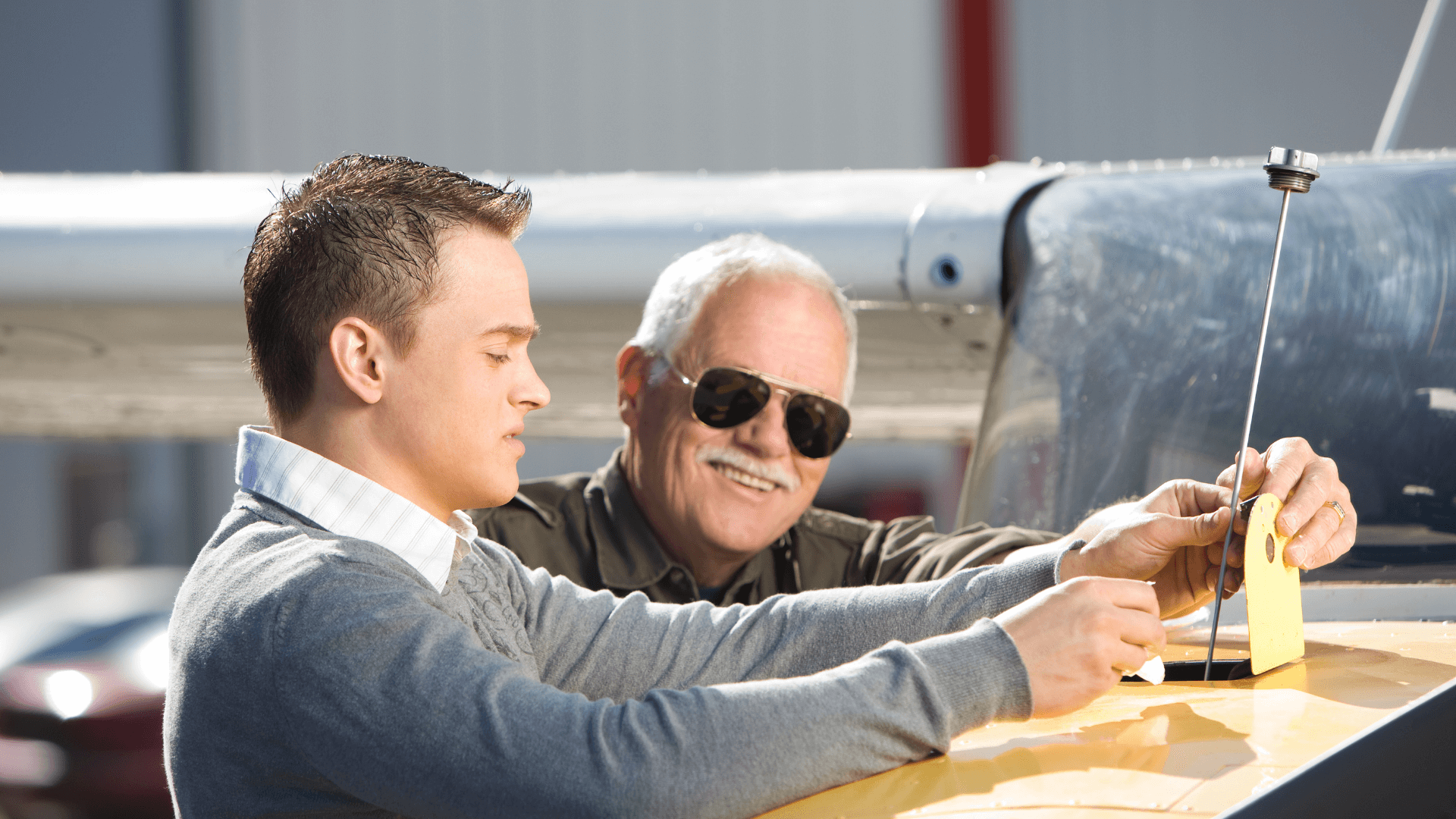 Do you have a passion for teaching others? Do you thrive on watching others succeed at reaching their goals? If so then this rating might be for you! An instructor rating is by far one of the most rewarding ratings you can get because it affects so many other people. A Class 4 Instructor Rating allows you to conduct flight training to issue new licenses and ratings while under the supervision of a Class 1 or Class 2 instructor. As you gain experience as an instructor you can advance to a Class 3 instructor where you are no longer directly supervised. With more experience and another exam, you can become a Class 2 instructor which allows you to supervise other instructors. Finally, you can reach the top as a Class 1 instructor where you can supervise others as well as teach pilots to become instructors themselves.
PREREQUISITES
Must hold a Commercial Licence.
REQUIREMENTS
Flight Training
30 hours of dual instruction with a Class 1 instructor

Includes 5 hours of instrument training
Ground School
Exams
Flight Test
Transport Canada written examination (AIRAF)
COURSE LENGTH
As with all licences the flight training is conducted on a schedule that suits your needs. Ground school can be conducted either online or one on one with your instructor. It is not typical to find an in-class ground school with multiple students due to the number of students who are typically taking the course at the same time.
COST
The approximate price tag for an instructor rating is $10,000. As with any flight training, this can go up or down depending on your individual progress.
The Level Flight Advantage
Level Flight is doing Ground School like no one else. Our groundbreaking model of online delivery offers Canadian student pilots an elevated ground school experience and better prepares them for the rigorous demands of flight training and pilot testing. Here is what we are doing better:
Level Flight Alumni Say
The number of Level Flight Ground School Pilots continues to grow. We are proud that our comprehensive and innovative Ground School curriculum inspires students to complete their first steps and continue to develop to achieve their aviation dreams. Here is what some of our students past and present say about their experience with Level Flight Ground School.
Take Flight Now
Level Flight is Canada's best online ground school. It is our mandate to provide higher quality, more engaging training for Canadian Student Pilots. If you are seeking the exhilarating freedom of flight for a hobby or with aspirations of a career in the skies, Level Flight offers the best ground school experience available. Sign up for our online learning platform now and discover the adventure that awaits you at Level Flight.
By submitting this form, you opt-in and give expressed consent to receiving SMS / text messages, calls, and emails from us for the purposes of communication related to your inquiry or related to the products and or services we provide.