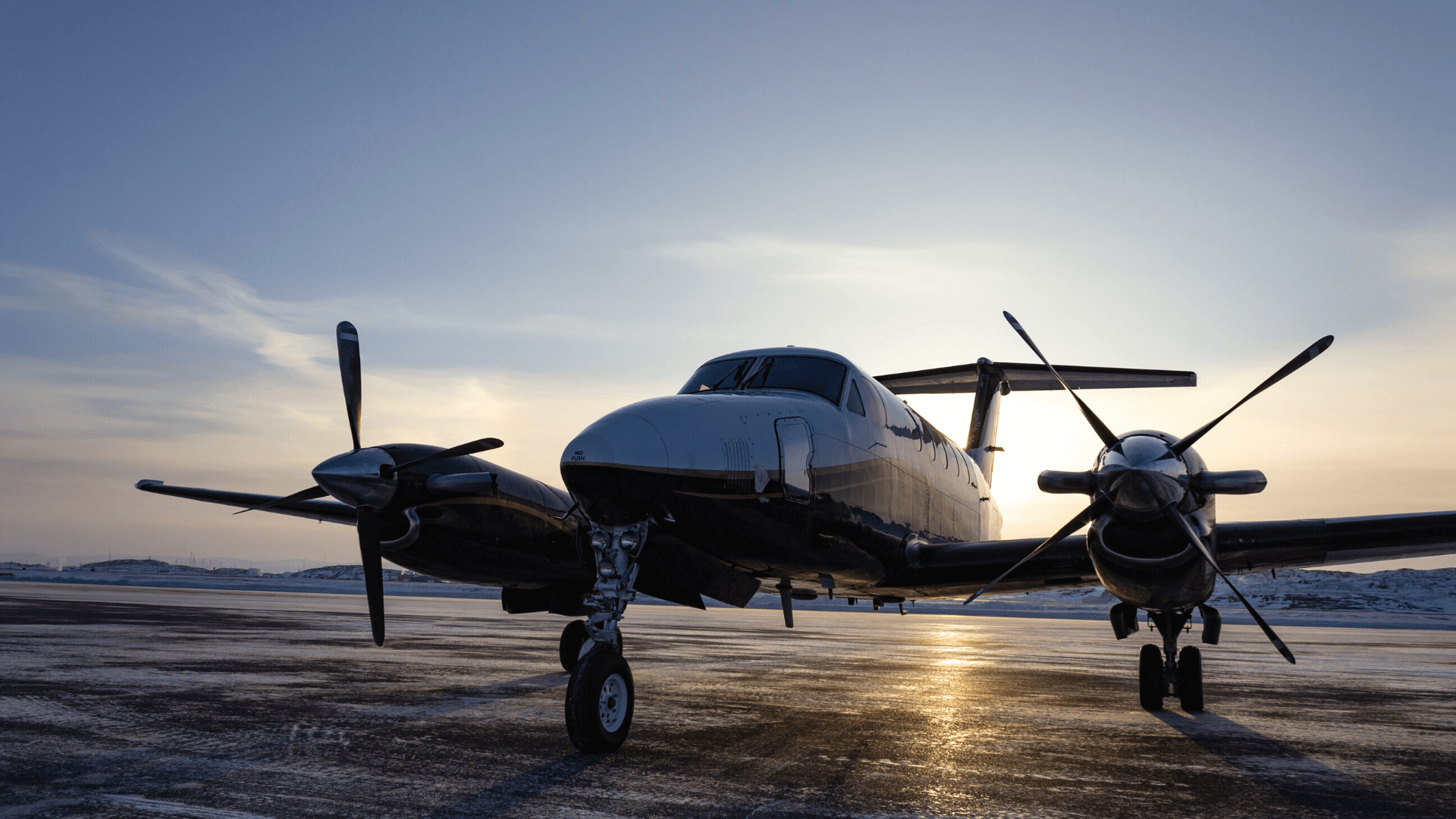 There is nothing like the feeling of getting sucked back into your seat as you apply take-off power and release the brakes to begin the roll down the runway. Flying bigger and faster aircraft will challenge you in new ways but open up new opportunities to climb higher, go further, and find work.
This rating gives you the ability to fly a Multi-Engine aircraft. Multi-engine airplanes are larger, faster, provide better performance, and are more complex with retractable landing gear and constant speed propellers. This rating is a must-have for most pilots wishing to make a career out of aviation.
PREREQUISITES
You must have a private pilot licence.
REQUIREMENTS
Flight Training
No specific flight training hours are required. Each candidate must work through a series of exercises until the instructor deems them to have the required skills to pass the flight test.
Ground School
While there is no mandatory ground school requirement there will be self-study required. More complex aircraft systems and some new theories on how multi-engine airplanes operate dictate the requirement for additional knowledge. Ground school courses are available if you prefer more guided learning.
Exams
No written exam requirement.
Must pass a flight test by a Transport Canada authorized examiner.
COURSE LENGTH
Most pilots require about 7 to 10 hours of dual instruction. Flying every day and diligent studying can allow you to complete this course in a week. Most pilots require more time due to a slower training pace and weather delays.
COST
As with all licences and ratings, the cost will vary depending on the student's circumstances. An approximate cost would be in the range of $4000 to $5000.
The Level Flight Advantage
Level Flight is doing Ground School like no one else. Our groundbreaking model of online delivery offers Canadian student pilots an elevated ground school experience and better prepares them for the rigorous demands of flight training and pilot testing. Here is what we are doing better:
Level Flight Alumni Say
The number of Level Flight Ground School Pilots continues to grow. We are proud that our comprehensive and innovative Ground School curriculum inspires students to complete their first steps and continue to develop to achieve their aviation dreams. Here is what some of our students past and present say about their experience with Level Flight Ground School.
Take Flight Now
Level Flight is Canada's best online ground school. It is our mandate to provide higher quality, more engaging training for Canadian Student Pilots. If you are seeking the exhilarating freedom of flight for a hobby or with aspirations of a career in the skies, Level Flight offers the best ground school experience available. Sign up for our online learning platform now and discover the adventure that awaits you at Level Flight.
By submitting this form, you opt-in and give expressed consent to receiving SMS / text messages, calls, and emails from us for the purposes of communication related to your inquiry or related to the products and or services we provide.