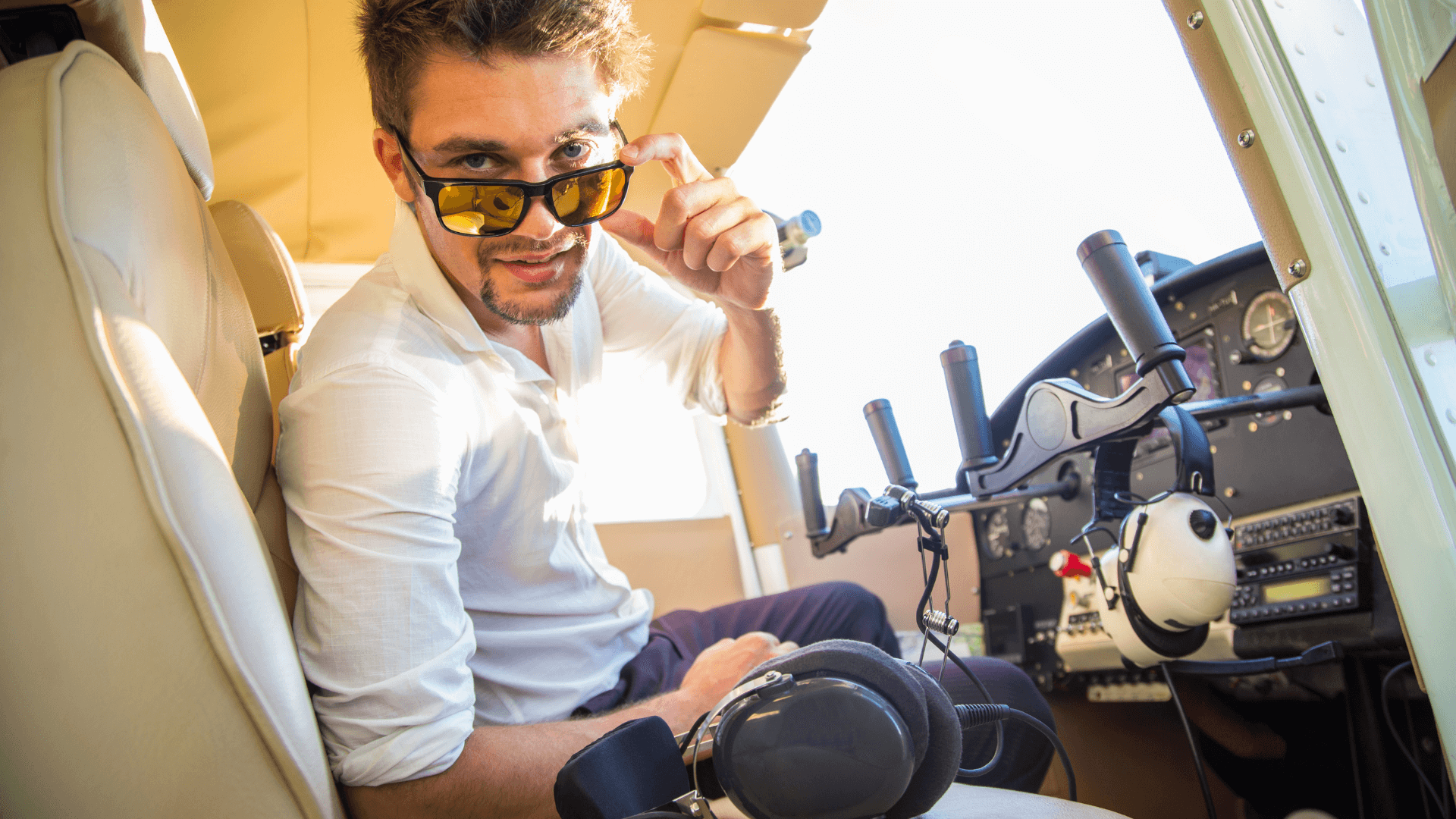 This permit is for flying with friends and family for recreational purposes. With the recreational pilot permit you can:
Fly during the day and in nice weather.
Fly up a Canadian registered four-seat airplane but only carry a maximum of one passenger. This includes an ultralight aircraft.​
Note: You can not add any ratings to increase your privileges. If you want to do this you would have to upgrade to the Private Pilot Licence before you can add ratings.
Prerequisites
Age: The minimum age is 16 years old. You can however begin your training prior to your 16th birthday, you just can't be licensed until you turn 16.
Class 1, 3, or 4 medical. Class 1 and 3 medical examinations are obtained from a Canadian Aviation Medical Examiner. A Class 4 medical is obtained by completing a medical declaration. This is simply a form that can be done with your family doctor.
Requirements
Flight Training
A minimum of 25 hours which includes:
15 hours dual flight training
5 hours solo flight training
Note: Most students require more than the minimum training hours to obtain any licence or rating.
Ground School
Not required by Transport Canada however, you still need to pass a written exam. We recommend taking the Private Pilot Ground School as it will ensure you are fully prepared for the exam and will allow a quicker upgrade to the private pilot licence if you chose to someday make the switch.
Exams
Supplementary (Radio, PSTAR, Language Proficiency)
Transport Canada Written Exam
Flight Test
Ground School Kit
This includes all of the tools and resources you will need to complete your theoretical learning as well as the flight training.
Course Length
Flight training and theoretical learning (ground school) are self-paced. If you attend an in-class ground school it will be dependent on the schedule of the school you choose to attend. If you attend an online ground school the length of time to complete will be up to you. Typically a student will take 1-6 months to complete.
To obtain the entire Recreational Pilot Permit you can expect 1 to 3 months or longer depending on how dedicated you are to your training. If you train 7 days a week and study all day you can finish much faster than if you train 1 day a week and only spend a few hours studying here and there.
Cost
The cost depends on you. The minimum you might expect (based on Transport Canada minimum hours) would be about $7000. Most students require more than the minimum training requirements which would push that cost higher. You can expect the cost to be closer to $10,000. The more consistently you train, and the harder you study the lower the cost.
The Level Flight Advantage
Level Flight is doing Ground School like no one else. Our groundbreaking model of online delivery offers Canadian student pilots an elevated ground school experience and better prepares them for the rigorous demands of flight training and pilot testing. Here is what we are doing better:
Level Flight Alumni Say
The number of Level Flight Ground School Pilots continues to grow. We are proud that our comprehensive and innovative Ground School curriculum inspires students to complete their first steps and continue to develop to achieve their aviation dreams. Here is what some of our students past and present say about their experience with Level Flight Ground School.
Take Flight Now
Level Flight is Canada's best online ground school. It is our mandate to provide higher quality, more engaging training for Canadian Student Pilots. If you are seeking the exhilarating freedom of flight for a hobby or with aspirations of a career in the skies, Level Flight offers the best ground school experience available. Sign up for our online learning platform now and discover the adventure that awaits you at Level Flight.
By submitting this form, you opt-in and give expressed consent to receiving SMS / text messages, calls, and emails from us for the purposes of communication related to your inquiry or related to the products and or services we provide.