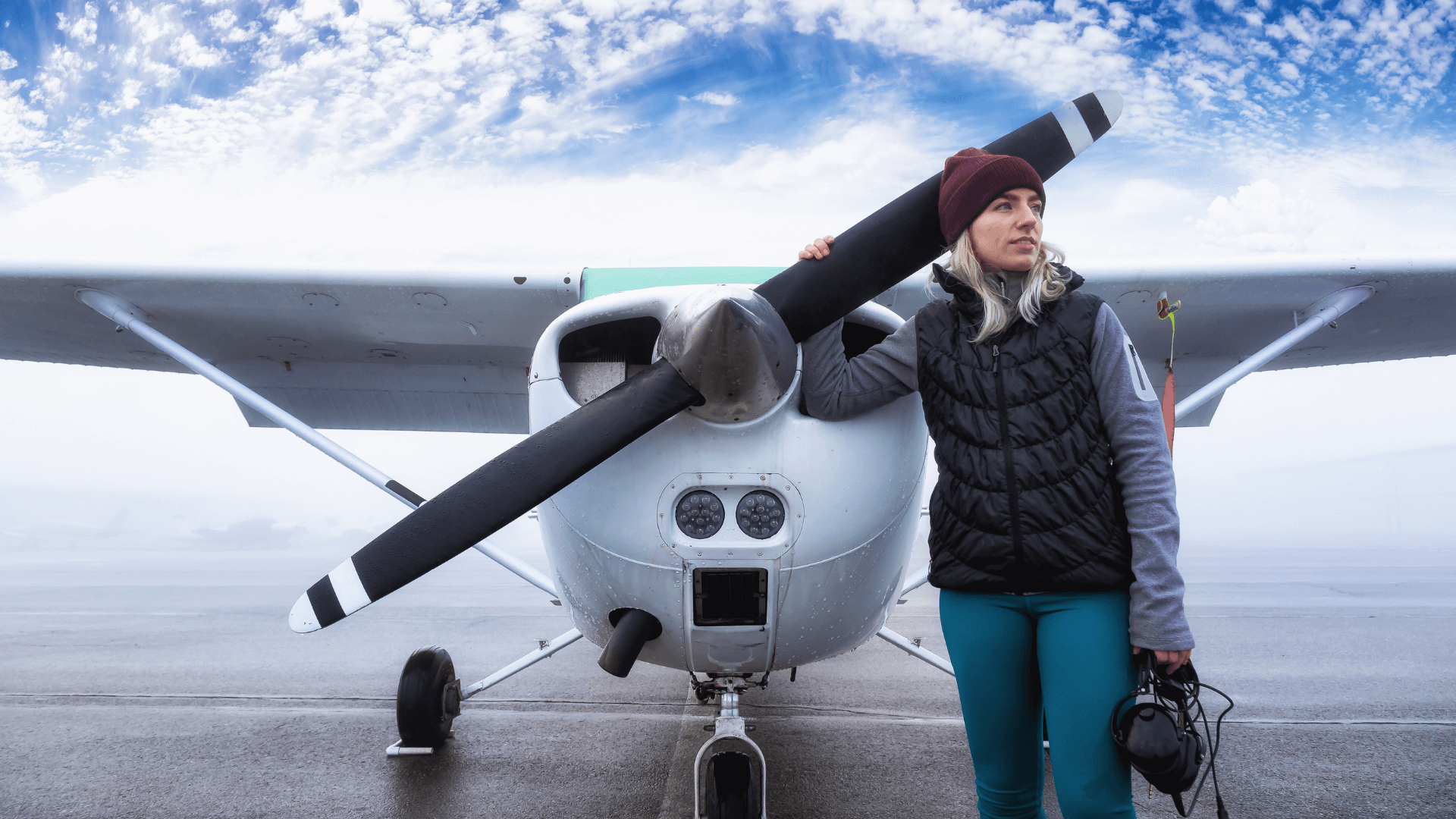 A Private Pilot Licence affords you the ability to fly recreationally with family or friends. You may operate a Canadian-registered aircraft anywhere in the world. This licence is also the first step in pursuing a career as a pilot.
No limit on the number of passengers you can carry.
Ability to add ratings such as:

Night
Multi-Engine
Instrument
VFR Over The Top
Float
Advanced Aircraft
PREREQUISITES
Minimum age: 17. As a student pilot, you may begin your training as young as 13 years old. You must be 14 years old to obtain your student pilot permit, which is part of the process and the permit you will need in order to fly solo. You will not be able to obtain your licence until your 17th birthday.
You will also need a Category 1 or 3 medical, conducted by an authorized Aviation Medical Examiner. While a category 3 is all that is required, If you are planning to pursue a Commercial Pilot licence or higher we strongly recommend that you obtain your Category 1 medical now. This ensures that you don't have any medical condition that would preclude you from holding a category 1 medical resulting in you being unable to obtain your commercial pilot licence.
REQUIREMENTS
Flight Training
A minimum of 45 hours which includes:
17 hours dual

5 hours Instrument Training
3 hours cross-country

12 hours solo
Note: Most students require more than the minimum training hours to obtain any licence or rating.
Ground School
A minimum of 40 hours which covers the following topics:
Canadian Aviation Regulations
Aerodynamics and Theory of Flight
Meteorology
Airframes, Engines, and Systems
Flight Instruments
Radio and Electronic Theory
Navigation
Flight Operations
Licensing Requirements
Human Factors, including pilot decision-making
Ground School Kit
This includes all of the tools and resources you will need to complete your theoretical learning as well as the flight training.
Exams
Supplementary (Radio, PSTAR, Language Proficiency)
Transport Canada Written Exam
Flight Test
Course Length
Your flight training is self-paced. If you choose to do an online ground school it is also self-paced. If you choose to complete an in-class ground school then the schedule will run as per the ground school provider, typically 3 months.
It is possible to complete a private pilot course from start to finish within 6 weeks if you are 100% dedicated and are training every day. Alternatively, it could take 6 months or even a year if you train part-time. Many students end up training part-time as they work it around work or other commitments. The key to remember is that the more consistent you are with your training the cheaper it will cost and the quicker you will get it done. Please keep in mind that things happen that will inevitably delay your training. An example would be a stretch of bad weather resulting in you not being able to fly. Pro Tip: During these events, take advantage of the time and study your ground knowledge and procedures.
COST
The cost will vary by student depending on how much you fly. The more consistent you are in your training the quicker you develop your skills and the less time you spend having to review. The typical cost for a Private Pilot Licence in Canada is between $12,000 to $17,000.
Note: Because most students require more than the minimum training hours to obtain their licence the costs will be more than what you would calculate by simply using Transport Canada minimums.
The Level Flight Advantage
Level Flight is doing Ground School like no one else. Our groundbreaking model of online delivery offers Canadian student pilots an elevated ground school experience and better prepares them for the rigorous demands of flight training and pilot testing. Here is what we are doing better:
Level Flight Alumni Say
The number of Level Flight Ground School Pilots continues to grow. We are proud that our comprehensive and innovative Ground School curriculum inspires students to complete their first steps and continue to develop to achieve their aviation dreams. Here is what some of our students past and present say about their experience with Level Flight Ground School.
Take Flight Now
Level Flight is Canada's best online ground school. It is our mandate to provide higher quality, more engaging training for Canadian Student Pilots. If you are seeking the exhilarating freedom of flight for a hobby or with aspirations of a career in the skies, Level Flight offers the best ground school experience available. Sign up for our online learning platform now and discover the adventure that awaits you at Level Flight.
By submitting this form, you opt-in and give expressed consent to receiving SMS / text messages, calls, and emails from us for the purposes of communication related to your inquiry or related to the products and or services we provide.