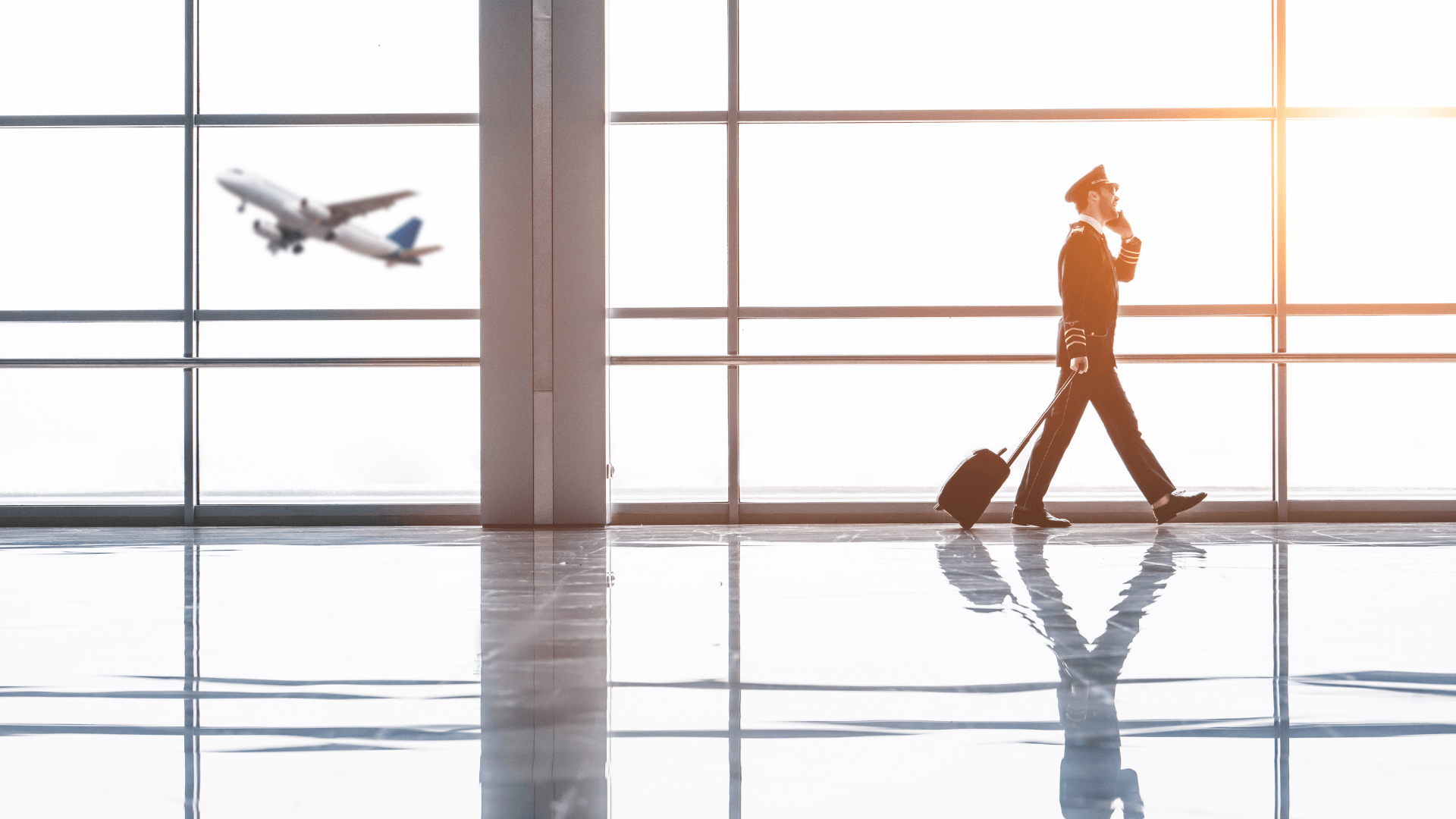 Making an investment in your flight training is a big deal. Learning to fly is expensive and it's important that when you begin your journey, you have some tools to get the most out of your money. No matter if you are pursuing a Private Pilot License for recreational flying, or going the long haul with a Commercial Pilot License, every dollar counts. Inadequate funding should not be a reason that your passion has to take a back burner. You truly have the power to ensure you get the most out of your flight training. Meaning you finish faster, and spend less money!
Getting the best ROI out of your pilot training can not only ensure you complete your training within your budget but reduce the stress as you earn your wings. Here are 3 ways you can get the best return on your flight training investment.
Fly Often
This might sound a bit counterintuitive because flying often means spending money faster. Consider a sport you love; Maybe golf, tennis, or skiing. If you participate in one of these activities once or twice a year you won't see much progress. There aren't too many hole-in-one shots by the golfer who gets out once a year for the beer cart. Flying is the same; large lapses between flights result in you having to review more often. Brushing up on your skills means extra flights and more money spent. By flying consistently, you maintain your skills and progress faster, saving you both time and money! I would be remiss if I didn't acknowledge the fact that there will be gaps in your training due to weather or maintenance. Take these as they come as they are out of your control. Your job is to focus on what you can control.
Be Prepared
The single biggest way to save money on flight training is to show up prepared for every flight, every ground school lesson, or every ground brief. All too often precious time is wasted during a flight reviewing concepts that should be known, or taking too much time to complete tasks that should go faster. Here are some ways you can prepare:
Chair or hangar fly - Review procedures and checklists by sitting in a char or static aircraft. This is a great way to take advantage of a bad weather day.
Review online ground school content - The major advantage of taking your ground school online is that you can come back and review it as much as you'd like. Don't let this opportunity go to waste.
Read - If your instructor tells you to read a chapter in the Flight Training Manual before your ground briefing and flight the following day, do it! Too many students show up for these briefings unprepared. This leads to lost flight time, inefficient training flights, or a canceled flight.
Ask questions - There are no dumb questions. Swallow your pride and remember, if you have a question it's likely someone else does too. Asking questions will get you the information you need and ensure you understand the topic associated with your question.
Choose The Right Flight School
Choosing the right flight school is a topic that could be covered in its own article. Here are a few highlights on choosing the right school.
Availability - Choose a flight school that has aircraft and instructor availability that will allow you to fly often without too many delays.
Airport size and complexity - Choosing an airport that has more complex operations can be a benefit when it comes to learning in a more challenging environment however it does have its drawbacks. A busier or bigger airport means more time taxiing and waiting for other aircraft to take off or land. It also might mean the practice area is further from the airport resulting in more time transiting to and from the airport.
Instructor - Find an instructor that you jive well with. This might not always be the most experienced instructor. Having someone you mesh with means you can focus on your training rather than relationship issues. If you end up in a situation where you don't jive with your instructor, evaluate what role you may be playing and if necessary switch to a different one.
Ground School - Taking your ground school online can be cost-effective by allowing you to avoid commuting costs. It also allows you to schedule your learning around your life so that you can still manage your family or work obligations.
Set Yourself Up For Success
Weather and maintenance are two things you really don't have a lot of control over. However, you do have control over your own actions. Prioritizing your training and working hard will undoubtedly bring you the biggest ROI for your pilot training. If you are working toward being a career pilot then you will be spending a lot of money. Saving a few dollars here and there over the span of 200 hours of training can result in thousands of dollars saved by the end.
The team at Level Flight has many years of flight training and industry experience which is why we can help you succeed. Get in touch with one of our team members today to discuss how you can get started and how you can maximize your investment! Fill out the contact form below or call us at 403-483-2880 today!
It sounds like a difficult process to become a pilot. Truth is, it's fairly straight forward and you are guided every step of the way. Refer to the following links to learn about the process to become a pilot and the various licenses and ratings. Included in the links is our articles page which is always updated with new content that can answer more of your questions.
To answer this we need to know what kind of pilot do you want to be. Do you want to be a private pilot and fly recreationally? Or do you want to be a commercial pilot and fly for hire? One thing to note is that flight training can be a variable cost that is dependent on each specific person's rate of progress. Be wary of anyone that will give you a solid low price figure as it may be based on an absolute best-case scenario and not average statistics. Check out the link below and click on each license and rating to learn more about the specific costs and requirements. Each one is listed in the typical order in which you might obtain them.
Generally speaking, a pilot will spend anywhere from approximately $12,000 to $100,000 to become a pilot depending on what kind of pilot they want to be. Note that ground school is the cheapest part of the flight training experience. The actual flying part of the training is where the big money is spent. Flight schools roughly charge an average of $200/hr for each flight.
You can choose to do your flight training at any flight school you wish. By doing this you only have to drive to the airport for your flight lessons. Take advantage of Level Flight's virtual flight deck and you can "hangar fly" from home too!
Take Flight Now
Level Flight is Canada's best online ground school. It is our mandate to provide higher quality, more engaging training for Canadian Student Pilots. If you are seeking the exhilarating freedom of flight for a hobby or with aspirations of a career in the skies, Level Flight offers the best ground school experience available. Sign up for our online learning platform now and discover the adventure that awaits you at Level Flight.
By submitting this form, you opt-in and give expressed consent to receiving SMS / text messages, calls, and emails from us for the purposes of communication related to your inquiry or related to the products and or services we provide.