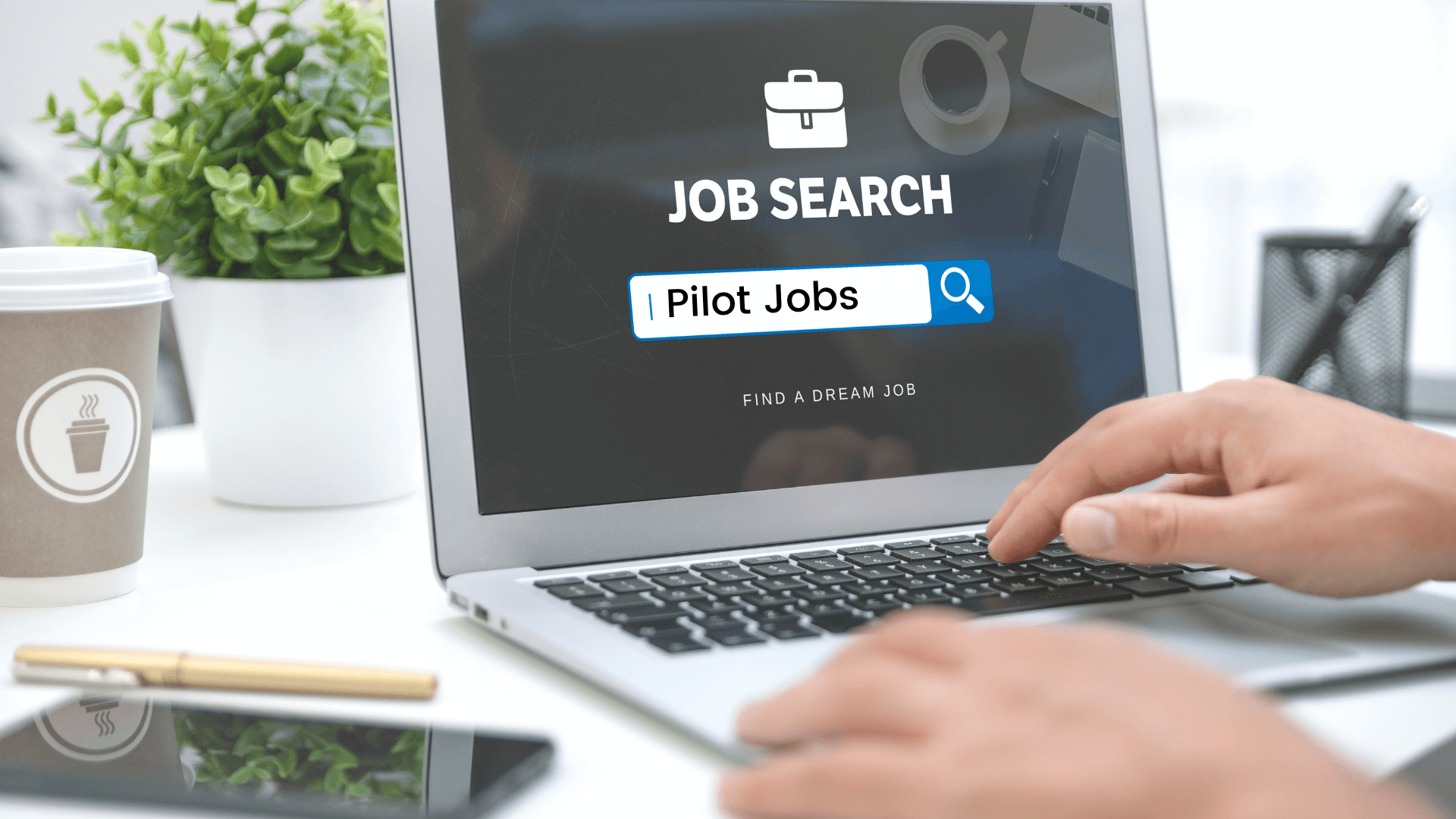 Finally! The moment has come, you have finished your flight training and received your freshly minted commercial pilot license. Maybe you've also just tacked on an instrument rating or a multi-engine rating. As a young and inexperienced pilot, you are ready to take on your new career and finally start having someone pay you to fly. But how do you go about getting that first job? How do you make yourself stand out among the crowd? Getting the first job is definitely the hardest one to get.
Planning Your Aviation Career
Before applying for jobs, even before you finish your pilot training, you should be aware of the job market and what jobs and pathways are available or of interest to you. Ask yourself the tough questions.
Am I willing to relocate for a job?
Am I willing to add another rating such as an instructor or float rating to become qualified for a job?
What types of airplanes will I be ok with flying?
Am I ok working in remote locations?
By asking these questions you can filter out some of the opportunities that exist and gain an understanding of what is required for you to hold a position that meets your specific wants or needs. You should be aware that the more open you are to relocating and taking remote jobs the far better your chances will be to land your first job. Many low-time pilot jobs in Canada are in remote northern communities.
When you are researching your prospective career path take note of things such as
Type of experience required including

Single-engine time
Multi-Engine time
Pilot in Command time
Float time

Operational experience required including

702,703,704,705
Working with corporate clients
Working in remote locations

Physical requirements such as lifting heavy items
Licensing requirements such as an ATPL or Instructor rating
The Job Ad
When you read a pilot jobs ad it's important to remember that you are not always competing against the ad. For example, if the ad says the minimum total time is 500 hours and you have 501 hours you are not necessarily competitive for that position. If all other applicants come with 4000 hours then you likely won't be considered. If however, the other applicants come with around the same amount of time as you then you will be much more competitive. The same is true if you were to apply for a job with higher requirements than you currently hold. Sometimes being slightly "underqualified" won't exclude you from a job if you still rank among other applicants. Keep an open mind.
Every Job Has Something to Offer
As mentioned before, the first job is always the hardest to get. Once you get some experience, doors start to open. Any job you have will help you network and gain skills and experience for the next one. Not every job may give you direct qualifications for the next job but it could give you many indirect skills such as customer service, teamwork, problem-solving, and decision making. These skills make you more well-rounded and a great prospect. Simply meeting the hour or licensing requirements does not make you the best applicant. As you work through your pilot training look for opportunities to network and gain these indirect qualifications. The key however is not to get stuck too long at a job that isn't moving you toward your goals; don't discount a job just because it might be a slight detour.
Finding Low-Time Pilot Jobs
Often low-time pilot jobs are not posted in job ads but filled through word of mouth or referral. When the industry has a shortage of pilots there tends to be more need for using job boards as a way to find candidates. The problem is that sometimes these can still be hard to find when they are mixed in with a bunch of jobs that you are not qualified for.
Pilot Career Center has just launched a new upgraded jobs page for new pilots. It has unique features not found anywhere else including the ability to search types of aircraft including
Single-Engine Piston
Single Engine Turboprop
Multi-Engine Piston
Multi-Engine Turboprop
This unique search function allows a pilot to quickly establish relationships with the right companies at the right time.
Pilot Career Center also provides resume and interview preparation services to those who need a bit of a boost in how to properly set up an Aviation resume or hone their interview skills.
Begin Your Aviation Career
Anyone who wants to be a pilot will begin their career with Private Pilot Flight Training. Now is a great time to get into this fast-paced industry with many available opportunities. Timing is everything so it's wise not to wait too long.
If you are considering a career in Aviation or want to get started reach out to the team at Level Flight. We are always happy to share insights, help you plan your path forward, and get you started with the right ground school course. Did you know that online ground school is the best way to learn the theory required to obtain your licenses while maintaining the flexibility often required to uphold other life obligations? Call us today at 403-483-2880 or fill out the online contact form below.
No, but it certainly gives you a great shot at success. You get one shot to impress the hiring team. Most people do not know how to properly "sell" themselves, especially if they don't have much experience to sell. Getting training on how to effectively promote your qualities and potential is money well spent.
It shouldn't. If you do the course to better yourself, improve the way you speak, and articulate your qualifications then who can fault you for that? If you take a course that is just there to give you the "inside track" but teaches you nothing about how to be an effective communicator then maybe you aren't the right candidate for the job. Understanding or being able to articulate why you took such a course is important. The key is not to use it to prepare rehearsed robotic answers to interview questions. It should instead be used as a tool to give you confidence and improve your communication and presentation skills.
Pilot interviews and jobs are unique because of the types of qualifications required in a candidate. It is important that your resume accurately highlight these qualifications. Equally important is being able to speak to the benefits you as an individual brings to a prospective employer. Here is what you will get out of your consultation.
Tips on how to communicate your skills and experience. This is especially important if you don't have much experience. You probably have a lot of life experiences or non-aviation-related history that you can draw upon.
Tips on how to behave and present yourself to the interviewers. Yes, I've seen people become argumentative with the interview team.
Tips on how to write a resume that will convey everything that you need to be noticed without cluttering up your resume.
Tips on how to answer tough questions.
Tips on how to frame negative events or experiences that might come up. Some of these may actually be your best asset in getting the job.
Tips on specific things an employer might be looking for.
It can be incredibly difficult to critique yourself. Even family and friends might not be able to effectively give you the guidance you need. A 3rd party interview and resume prep consultation can be exactly what you need to land your dream job.
Take Flight Now
Level Flight is Canada's best online ground school. It is our mandate to provide higher quality, more engaging training for Canadian Student Pilots. If you are seeking the exhilarating freedom of flight for a hobby or with aspirations of a career in the skies, Level Flight offers the best ground school experience available. Sign up for our online learning platform now and discover the adventure that awaits you at Level Flight.
By submitting this form, you opt-in and give expressed consent to receiving SMS / text messages, calls, and emails from us for the purposes of communication related to your inquiry or related to the products and or services we provide.