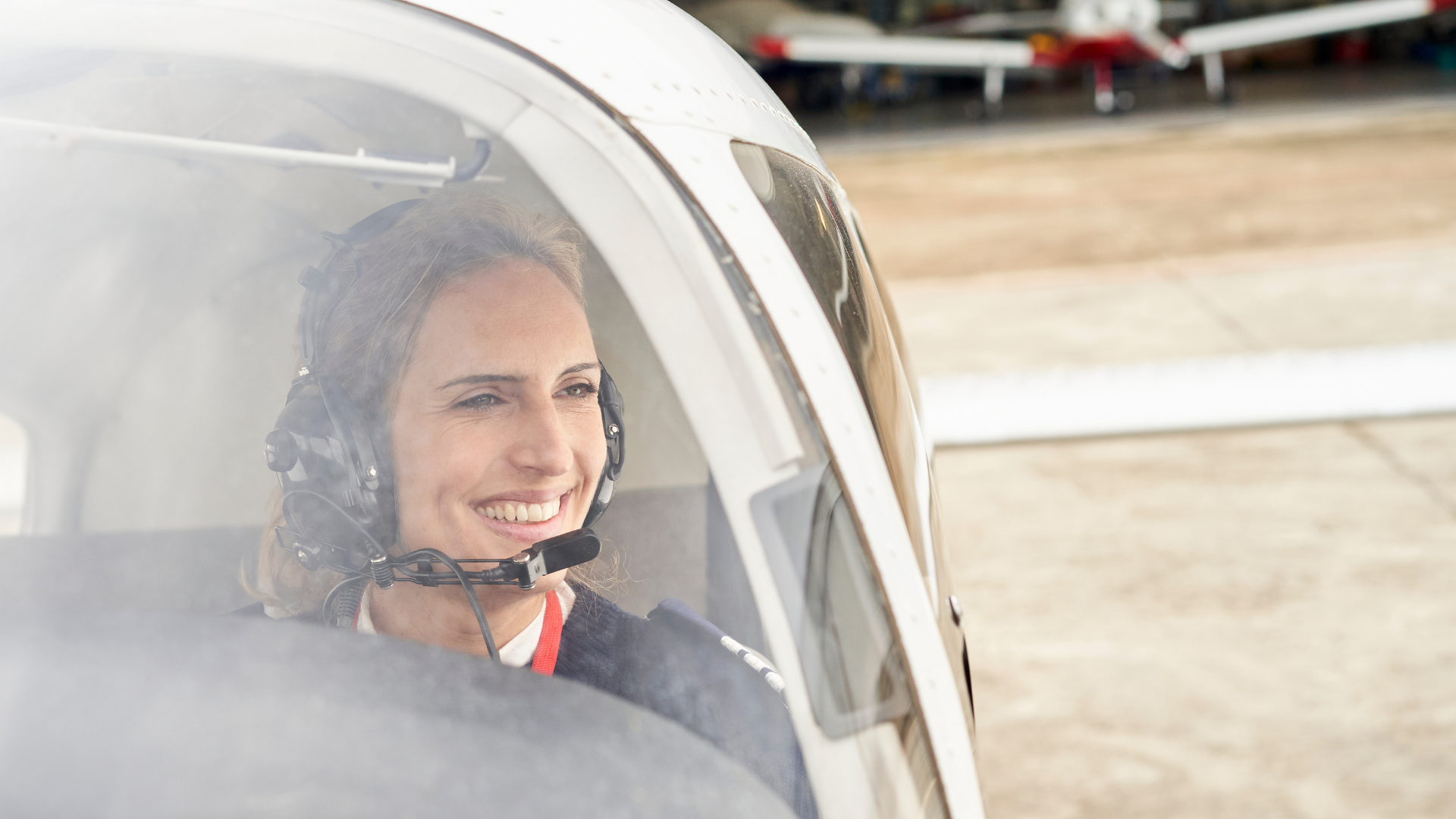 Flight training has been going on almost since the Wright brothers first figured out how to soar with the birds. There are still two main components to training; ground school, and flight training. But even those have evolved with the evolution of technology. In today's flight training environment you have access to state of the art simulator technology, and Ground school has become Online Ground School. E6B flight computers, while still used in training, are replaced by far more powerful tools such as ForeFlight. Over the years the basic concepts of flying have stayed relatively the same but major advancements in safety protocol and human factors have really changed the game. The flight training environment can be challenging for any new pilot so we wanted to give you three solid tips on how to succeed!
Consistency
Unsolicited advice is everyone's favorite thing, isn't it? We've been in your shoes. We know what it takes to be successful at ground school and flight training. By following the tips we provide and staying consistent in your application of them you are guaranteed the best chance at success.
Flight Training Tips
Ensure the schedule works for you. Don't get yourself tied into a training structure that requires you to be at the flight school 5 days a week if it doesn't fit into your lifestyle. Yes, there may be sacrifices or adjustments to be made on your part to achieve your goals but if you find the right balance you are much more likely to succeed. One way to do this is to take an online ground school rather than a traditional in-class course. There are three major advantages to this:
You save time and money by not driving to the airport for each class.
You have the flexibility to integrate your ground school with your work and personal life in a way that suits you.
Online ground school gives you the opportunity to review, retake, and study modules as many times as you wish. Instead of trying to quickly write notes and remember what was taught in class you can just repeat a module, or part of one and focus on the material. A great online ground school can be as engaging, or more, than an in-class one and can often be of much better quality.
Show up for each lesson prepared. By showing up without doing the required pre-flight preparation you sell yourself short. Flight training is expensive. When the engines are running you don't want to be wasting time learning something you should have already learned beforehand. You also don't want to have to extend the pre-flight ground briefing and cut into your flight time just because you didn't properly prepare. In the end, not showing up prepared will cost you a lot of time and money.

Don't sweat the failures. Flight training is complex. There are a lot of things to learn and it is a very dynamic environment. You can be the all-star ground school student and still struggle in the airplane. Take each lesson at a time and understand that failure is part of the learning process. We all have bad days, the key is to take some time to reflect on how you can improve, what went wrong, and move on. Remember, there are 20,000-hour airline captains that have had failures in their careers. They still have bad days! Pick yourself up and move on. I always know when I need a vacation because my landings start to get a little rough.
Flight Training Success
You haven't chosen to spend the time and money on flight training just to walk away from it. Set yourself up for success by employing these three tips. Many people don't complete their flight training simply because of time and money. You need to do everything you can to mitigate these roadblocks. Take an online ground school, use virtual flight training options to help study, and show up prepared every single time! The team at Level Flight can help you achieve your flying goals. Contact us today at 403-483-2880 or fill out our contact form, we'd love to hear from you.
It's dependent on which two ground schools you are comparing. There are a lot of great in-class ground schools available from reputable flight schools but there are also ones that have a revolving door of instructors and outdated PowerPoint slides. This can reduce the true effectiveness of the ground school course. By going online the delivery is more consistent, definitely flexible, and oftentimes higher quality. Choosing a company that invests a lot into creating a quality online ground school can be advantageous to you as a student pilot.
For the flight training exercise, you can try going for a flight with a different instructor. This doesn't mean you have a bad instructor, just that you might need a fresh perspective. As for ground school, seek out an instructor or connect with other student pilots for some tips or tricks on the given topic. There are a lot of great resources online as well that can help explain concepts in different ways.
No, we specialize in online ground school and aviation e-learning. We deliver high-quality e-learning which allows you to learn where and when you want. Many flight schools don't run ground school courses that fit into your life but would be a great school to train with. By separating your ground school and flight training provider you can find the flexibility you need.
Take Flight Now
Level Flight is Canada's best online ground school. It is our mandate to provide higher quality, more engaging training for Canadian Student Pilots. If you are seeking the exhilarating freedom of flight for a hobby or with aspirations of a career in the skies, Level Flight offers the best ground school experience available. Sign up for our online learning platform now and discover the adventure that awaits you at Level Flight.
By submitting this form, you opt-in and give expressed consent to receiving SMS / text messages, calls, and emails from us for the purposes of communication related to your inquiry or related to the products and or services we provide.