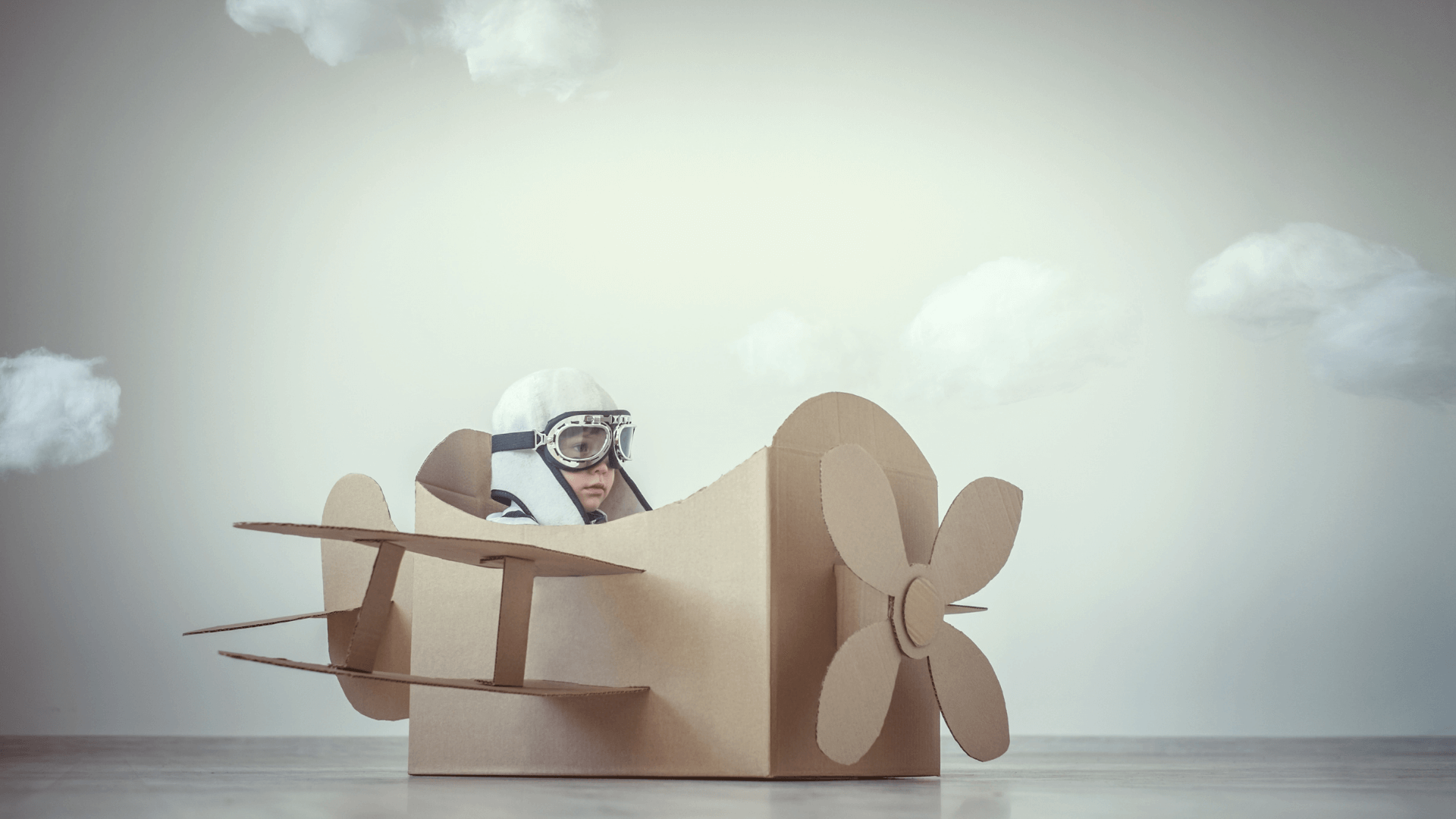 Anyone that wants to learn to fly always begins their journey by researching what it takes to become a pilot. While we have addressed the general process of obtaining a pilot license in other articles, this time we are going to talk about what exactly flight training includes. We will be focusing primarily on the Private Pilot License for this but the training for a commercial pilot license is very similar just more detailed. There are generally two parts to the pilot training process:
Ground Training
Flight Training
Let's explore each of these in more detail...
Ground School
The first part of your Private Pilot Training consists of a minimum of 40 hours of ground training where you learn the rules behind operating an aircraft in Canada, Navigation, Meteorology, and many other topics related to flight. This part of your training is called Ground School. You can complete your ground school in one of two ways:
There are advantages and disadvantages to each of these but online ground school is becoming more and more popular as technology advances and people look for more flexible learning solutions.
Think of in-person ground school as a university class where you would watch a lecture put on by an instructor usually consisting of PowerPoint slides and some videos. These classes usually run on a schedule that includes classes on evenings or weekends for a number of months.
Online ground school can take many forms depending on the provider. Some providers will simply project an in-person class online for a student to watch. Others, such as Level Flight use technology to create a more interactive and modern e-learning experience. Learning online gives you the flexibility to learn on your schedule and repeat lessons as many times as you need.
Ground School can be completed at the same time, partially before, or wholly before you begin your flying. There is no right or wrong way to do it, but there are advantages to each, and oftentimes your individual circumstances will dictate what is best for you. Also, keep in mind that your ground school does NOT have to be done at the same place as your flying.
Flight Training
The second part of the Private Pilot training process is flying. Now let's be honest, this is what we've all been waiting for; the part where you get into the airplane and actually fly it! For the Private Pilot License, you are required to complete 45 hours of flight training. This includes a minimum of 17 hours of dual instruction where you go flying with an instructor who will teach you new maneuvers and have you practice them under direct supervision. At least 12 hours of the 45 will be solo flying. Yes, this is where you get to fly by yourself. Scarry, I know, but also extremely satisfying. During these lessons, you will be under more passive supervision from your instructor but they will ensure you are prepared before going up and practicing on your own. I know 17 plus 12 does not add up to 45. This is because the remaining hours will be divided between solo and dual flying as required. Also, remember that 45 hours is a minimum and it is likely you will require more than this to be considered proficient and safe enough to earn your wings.
Flight lessons are normally scheduled in 2-hour bookings that include about 20 minutes of pre and post-flight briefings and one hour of flying.
Remember, good preparation on the ground via ground school and studying will translate to a more successful and enjoyable flying experience.
Milestones
As you progress through your training you will reach certain milestones. These are as follows:
Medical - Obtain the required medical from an Aviation Medical Examiner early in your training.
English Language Proficiency - If English is not your first language you will need to complete this exam. It is an oral exam administered by a person authorized by Transport Canada. Because English is the primary language spoken in global aviation there is a requirement to have a certain level of proficiency. Not to worry, your instructor will help you prepare for this depending on your individual circumstance.
Restricted Operator Certificate (ROC-A) - Every pilot needs a certificate confirming they have the required knowledge and training to effectively use the radio. This certificate is obtained by writing a short exam from Industry Canada. Level Flight offers a preparation course to help you succeed.
Student Pilot Permit - To obtain this permit you must first write the PSTAR exam. This is a short multiple-choice exam that covers a lot of the rules and regulations you will be required to know to safely fly solo. Your instructor will guide you through preparing for this and the timeline on when it needs to be completed. Level Flight offers a preparation course to ensure your success.
First Solo - Provided the above requirements are met, once you are considered proficient by your instructor they will send you on your first solo flight. This is a major milestone in any pilot's journey. Enjoy it!
PPAER Exam - This is the final exam for the ground school. It does not happen naturally at the conclusion of the course but rather when you are ready to take it. Keep in mind that if you take your ground school before starting to fly you are required to have completed a certain amount of flight hours before writing the exam. The provider of your ground school will issue you a letter of recommendation that you will need to register for the test at an authorized testing location. Many flight schools are capable of delivering this service.
Flight Test - This is the final exam for the flight portion of the training. This is where your hard work and practice will all come together. You will work through a series of exercises and scenarios with a pilot examiner who will grade you on each exercise. Don't stress about this now. By the time you get here, you will be ready to take on the challenge.
Online Ground School Experts
Now that you know how flight training works you can make the best decision for yourself as to how to proceed. Flexibility is always a key factor for many people who lead busy lives so it is important to do your homework and find the solution that works for you.
Level Flight offers the most modern and interactive online ground school experience allowing you to take full advantage of the flexibility of remote learning. Our team can help you chart the right path to success, reach out today to discover more by calling 403-483-2880 or filling out the contact form below. Our team can help you chart the right path to success. Are you ready to start now? Sign up today for one of the following quality online courses:
The best part of flight training is that you can split the ground school apart from the flight school. You may only have one option for flight training in your area. This does not mean you need to be stuck with their ground school. If they offer a quality ground school then great! But if you'd rather take yours elsewhere you certainly have the flexibility to do so.
If you follow a structured routine that will allow you about 6-8 hours of activity within the course per week you should be able to finish within a few months. Be sure to choose an online ground school that will give you access beyond that time so you can use the ground school as a study resource when preparing for your Transport Canada written exam.
No, we specialize in online ground school and aviation e-learning. We deliver high-quality e-learning which allows you to learn where and when you want. Many flight schools don't run ground school courses that fit into your life but would be a great school to train with. By separating your ground school and flight training provider you can find the flexibility you need.
Level Flight Alumni Say
The number of Level Flight Ground School Pilots continues to grow. We are proud that our comprehensive and innovative Ground School curriculum inspires students to complete their first steps and continue to develop to achieve their aviation dreams. Here is what some of our students past and present say about their experience with Level Flight Ground School.
Take Flight Now
Level Flight is Canada's best online ground school. It is our mandate to provide higher quality, more engaging training for Canadian Student Pilots. If you are seeking the exhilarating freedom of flight for a hobby or with aspirations of a career in the skies, Level Flight offers the best ground school experience available. Sign up for our online learning platform now and discover the adventure that awaits you at Level Flight.
By submitting this form, you opt-in and give expressed consent to receiving SMS / text messages, calls, and emails from us for the purposes of communication related to your inquiry or related to the products and or services we provide.