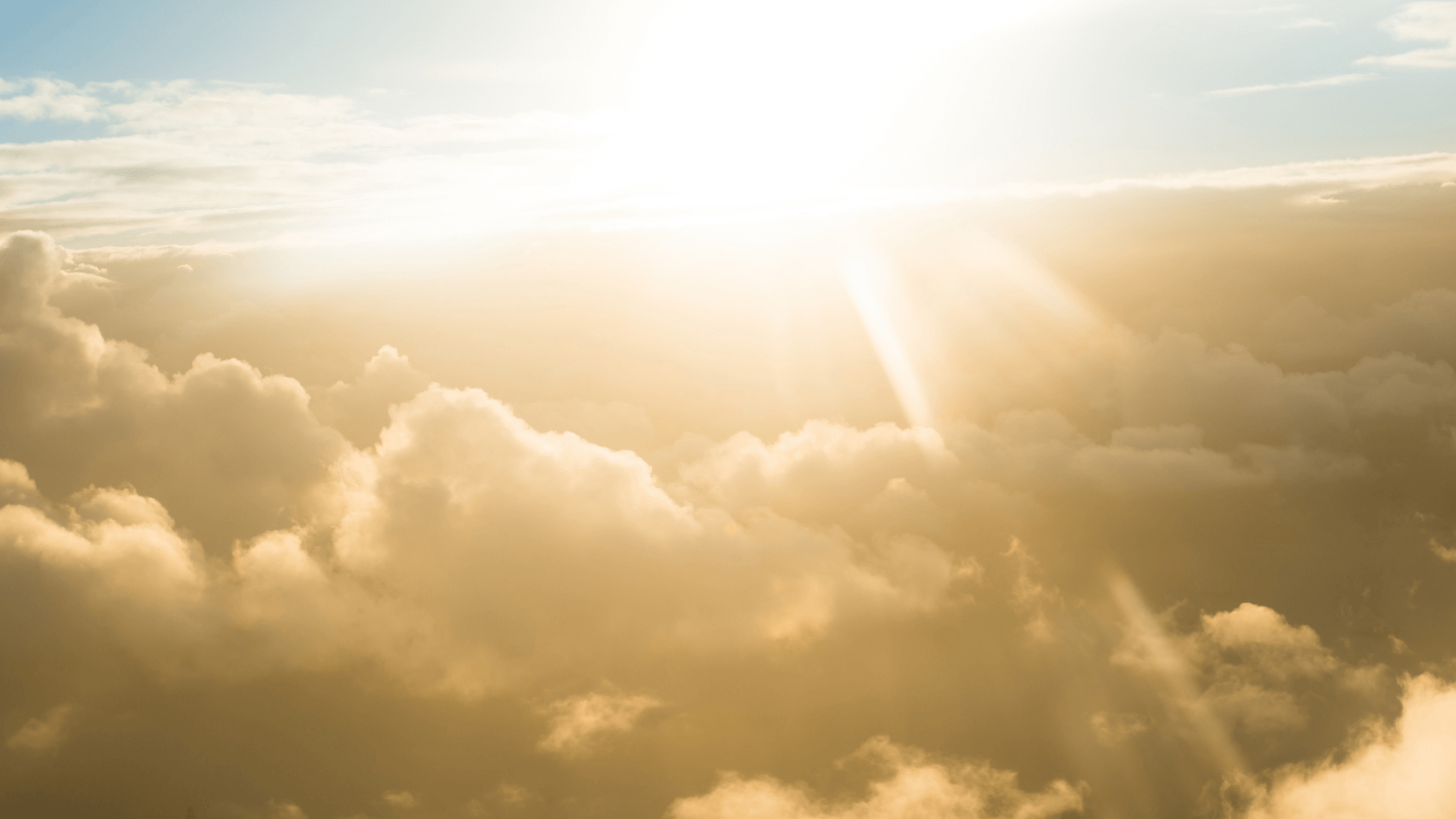 Things are heating up! Summer is upon us and there's no better time to start your flight training than right now! Flight schools typically get busy in the spring and summer seasons as young people looking to embark on their flying careers spend their summer learning to fly. Alternatively, the seasoned generation might have slogged it out through the winter tending to career and family commitments now looking to get that summer hobby started. But why begin flight training in the summer? Well, we've got four great reasons!
Great Weather
Typically the summer season brings more consistency with regard to VFR flying weather. Some provinces such as Alberta have great flying with so many sunny winter days but often it can be too cold to fly. Admittedly with the summer weather comes more turbulence due to heating and unstable air as well as thunderstorms and rain but overall it's much nicer than the winter. Some provinces such as British Columbia can see long stretches of low overcast clouds and rain in the winter but many consecutive days of fantastic flying weather in the summer. Besides, I think we can all agree doing a pre-flight walk around in the summer is way better than bundling up in the cold winter. Begining your flight training at a time of year that offers more consecutive days of good flying weather can be a huge advantage when pushing toward earning that pilot license.
Fewer Maintenance Delays
As we've all experienced, machines don't always like the cold. For this reason, we often see a higher number of maintenance issues coming into play during the winter season. This can cause frustrating delays in your flight training and extend your timelines. But maintenance can also include things such as removing snow from the aircraft and ramp areas. Taking off engine covers, and other heating devices. While all of these things are an inevitable part of winter flying they can cause delays and sometimes cancellations. It's so much nicer to walk out to an already warm., albeit hot, airplane that is ready to fly. Even if the performance isn't quite the same as what you'd find in the winter.
Views
Earning your pilot's license offers many benefits, the views being one of them. Flying offers fantastic views no matter what time of year you fly. Winter flying, especially around the Rocky Mountains can be absolutely spectacular. But with summer comes a more dynamic landscape. When the flowers and trees are in bloom the landscape becomes much more diverse. It makes it easier to navigate on your cross-country flights. Or choose a field for your practice forced approach. Why not take advantage of the most beautiful learning environment possible?
Hot Industry
As the aviation industry recovers from the Covid19 pandemic air operators large and small are beginning to look for pilots. Even though you can't snap up one of these pilot jobs just yet you are positioned well to take advantage of these opportunities as they develop. If you start flight training this summer and dedicate yourself to full-time learning you can complete everything to need to be employable within a few years. While we can never guarantee what the future holds, there are predictions that the worldwide aviation industry will see a pilot shortage even worse than pre-covid. This means that beginning now and driving hard toward your pilot license will set you up for success.
Learn To Fly This Summer
Whether you are a recreational flyer or pursuing your commercial pilot license to begin your aviation career, now is the time to start. Flight schools are already seeing increased registration and interest in flying. Don't wait too long, get ahead of the pack and sign up! Remember that you have options. If an in-person ground school doesn't suit your lifestyle or needs Level Flight's online ground school can provide you with the right solution. Reach out today to learn more about how to earn your pilot license or sign up for one of our high-quality aviation e-learning courses.
To answer this we need to know what kind of pilot do you want to be. Do you want to be a private pilot and fly recreationally? Or do you want to be a commercial pilot and fly for hire? One thing to note is that flight training can be a variable cost that is dependent on each specific person's rate of progress. Be wary of anyone that will give you a solid low price figure as it may be based on an absolute best-case scenario and not average statistics. Check out the link below and click on each license and rating to learn more about the specific costs and requirements. Each one is listed in the typical order in which you might obtain them.
Generally speaking, a pilot will spend anywhere from approximately $12,000 to $100,000 to become a pilot depending on what kind of pilot they want to be. Note that ground school is the cheapest part of the flight training experience. The actual flying part of the training is where the big money is spent. Flight schools roughly charge an average of $200/hr for each flight.
It sounds like a difficult process to become a pilot. Truth is, it's fairly straight forward and you are guided every step of the way. Refer to the following links to learn about the process to become a pilot and the various licenses and ratings. Included in the links is our articles page which is always updated with new content that can answer more of your questions.
If you follow a structured routine that will allow you about 6-8 hours of activity within the course per week you should be able to finish within a few months. Be sure to choose an online ground school that will give you access beyond that time so you can use the ground school as a study resource when preparing for your Transport Canada written exam.
Take Flight Now
Level Flight is Canada's best online ground school. It is our mandate to provide higher quality, more engaging training for Canadian Student Pilots. If you are seeking the exhilarating freedom of flight for a hobby or with aspirations of a career in the skies, Level Flight offers the best ground school experience available. Sign up for our online learning platform now and discover the adventure that awaits you at Level Flight.
By submitting this form, you opt-in and give expressed consent to receiving SMS / text messages, calls, and emails from us for the purposes of communication related to your inquiry or related to the products and or services we provide.