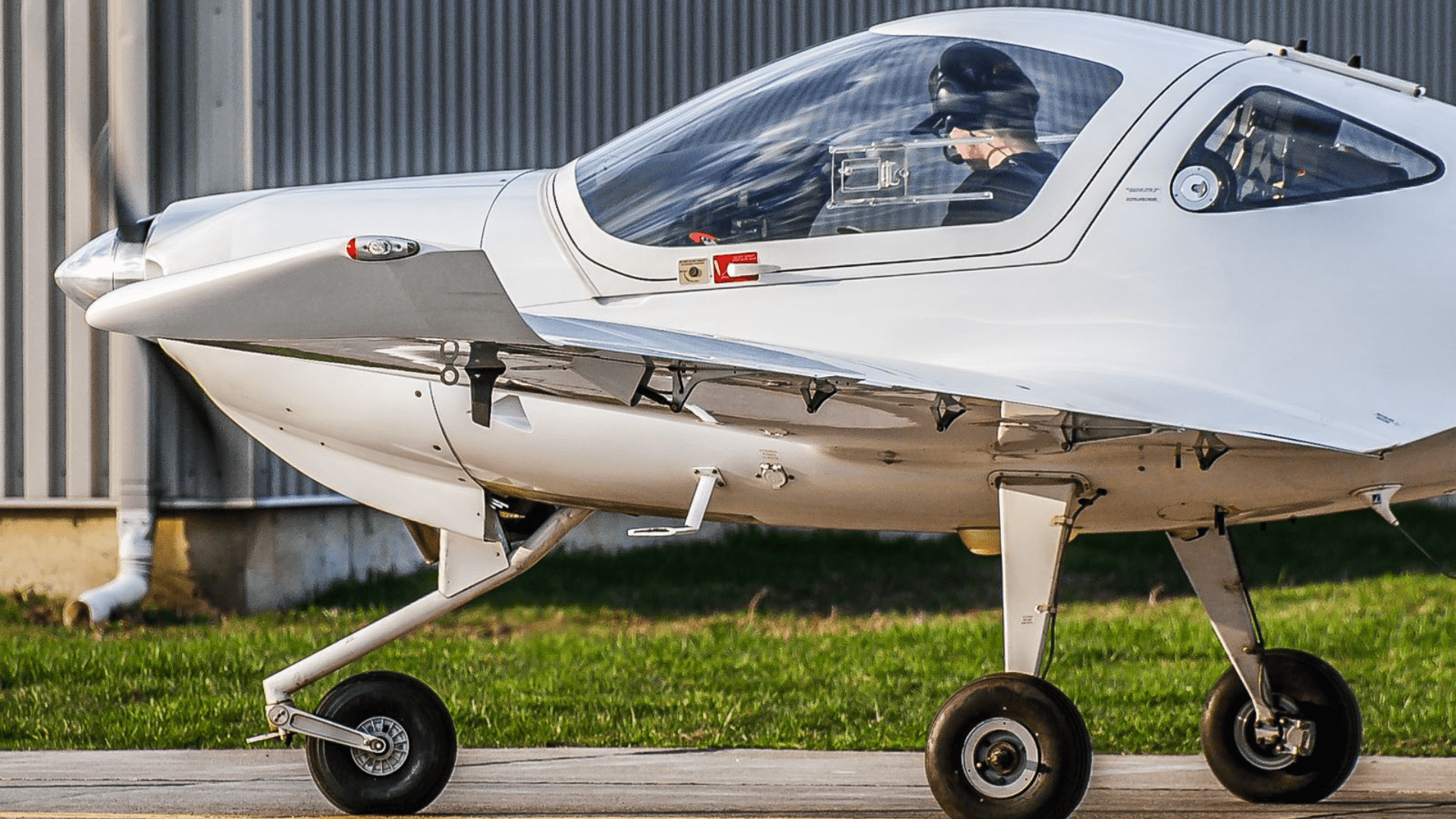 Throughout my training to become a professional pilot, there was always one question that all my peer student pilots asked one another: "should I be a flight instructor"? and "Is instructing the only job that a pilot can get right after obtaining all the necessary licenses"? No, is the answer to that, but instructing is a great place to start. Here is what I learned during my training to become a flight instructor, and what I've learned so far while instructing full-time.
- Ethan Pope | Class IV Flight Instructor
Train the Trainer
First, let's start with the training to become a flight instructor. There is a ground school course which you need to complete along with practical flight training. The ground school was interesting; I learned so much about myself from the first class to the last and learned a lot about flying. While I was a student pilot, there were a lot of tactics that my flight instructors used on me, and I was not very happy with them. One of those tactics is the amount of work that I would be given. I excelled during my Private Pilot License days, and what does the 'Flight Instructor Guide' tell instructors to do when a student excels? Give them more work to challenge them. When I would compare my training flights with other students I recognized that I was given harder tasks to complete than some of my peers. I thought that this was unfair but as I later learned, that tactic is in the Flight Instructor Guide, and instructors use it all the time.
The practical flight training portion was intensely eye-opening. It was a good test of my knowledge in the flight department, and my ability to teach it. Sure, if you as a student have been taught a lesson you may think that you have the knowledge or ability to teach it or at least explain it. That is not always the case. All the small nuances with both the practical skill and knowledge of the maneuver that is required to teach the student is more in-depth. Think about this, students will ask you questions that are both related and unrelated to the topic. Everyone thinks differently and forms ways of understanding differently; they will ask a question to satisfy their way of learning or understanding. Knowing those small nuances will help you as the instructor to better understand the topic and help you explain it in multiple ways to help your students succeed. With that said, it is ok not to know the answer which leads me to my next point.
I Don't Know
I was told by one of my instructors early on that my ego was overpowering. I asked a question that my instructor didn't know the answer to, and I confronted him about it. What he told me, I still follow to this day and I pass this valuable advice on to my students. He said,
"It is not about knowing everything, that is impossible with the amount that there is in aviation. Being a good pilot is not about knowing it all, but where to find the information promptly that you do not know".
As an instructor, my students stump me... a lot. It could be about a specific part of the airplane, or a knowledge-type question about Weather or Navigation. I will happily tell them that I don't know the answer, but I will find out. Or, if I know that it will be a quick find, we can look up the answer together. I use it as a teaching aid to show them where to find specific pieces of information. For my students who are further into their flight training and are expecting to be as independent as possible, I will not tell them the answer when they ask a question, that would be too easy. I will simply say for example: "I'm sure you can find that in the POH".
To Teach is to Learn Twice
Simply put, I have become a far better pilot both with knowledge and practical flying skills. Students ask me questions and/or make mistakes that I take as a learning moment myself. Many times, I will find several students repeatedly making the same mistakes. I will take advantage of that and teach against the mistake in the future. It is a continuously developing skill to change your teaching style and teaching points as the flight hours go by. Also, the difference between zero hours of instruction vs. just 50 hours of flight instruction time was a huge leap forward both practically and mentally. For that reason alone, I recommend that a new Commercial Pilot License holder consider becoming a flight instructor.
Flexibility... Not only for Yoga
The last thing that I want to mention is the ability for you to adapt as a pilot. Your students will make mistakes that you didn't know were even possible. If you're like me, with many students, flying 6 flights a day in a 12- hour period, you will come across a lot. Witnessing those mistakes firsthand will allow you to recognize what is happening and how it happened thus giving you the ability to avoid it as a pilot during your own flying. With that said, it's important to let your students learn from it as well. A very powerful tool is the 'intensity' learning factor outlined in the Flight Instructor Guide. If safety is not compromised, I let the student make the mistake and maybe even get a little scared from the result of the mistake. With that in mind, if the mistake was fearful or overwhelmed the student, it is highly likely that the student will not do it again.
Final Thoughts
Overall, I thought I would just become a flight instructor to get the hours. The truth is, I am enjoying the rollercoaster of frustration it sometimes brings, but also the feeling of being so proud to see the student succeed. Sometimes I get more excited than the student when they get their first soft landing after many flights practicing in the circuit. I highly recommend becoming a flight instructor. Do yourself the favour and better your knowledge and skill in a relatively short period of time, you'll enjoy it.
There are many ways to make your mark on the aviation industry. Helping others succeed and pursue their passion while you pursue yours is a win-win! Becoming a flight instructor can be extremely fulfilling and give you many tools to use throughout your entire career. If you want to learn more about becoming a flight instructor, or becoming a pilot, reach out to us by filling out our online contact form.
Ethan Pope is a new flight instructor based in Southern Ontario. Being fresh out of training he's keen to get experience and share his knowledge with others. Ethan's passion for helping others has led him to create a Discord server where pilots can connect, share information, gain insights, and be part of an online pilot community.
Two methods to access the server include:
To answer this we need to know what kind of pilot do you want to be. Do you want to be a private pilot and fly recreationally? Or do you want to be a commercial pilot and fly for hire? One thing to note is that flight training can be a variable cost that is dependent on each specific person's rate of progress. Be wary of anyone that will give you a solid low price figure as it may be based on an absolute best-case scenario and not average statistics. Check out the link below and click on each license and rating to learn more about the specific costs and requirements. Each one is listed in the typical order in which you might obtain them.
Generally speaking, a pilot will spend anywhere from approximately $12,000 to $100,000 to become a pilot depending on what kind of pilot they want to be. Note that ground school is the cheapest part of the flight training experience. The actual flying part of the training is where the big money is spent. Flight schools roughly charge an average of $200/hr for each flight.
It sounds like a difficult process to become a pilot. Truth is, it's fairly straight forward and you are guided every step of the way. Refer to the following links to learn about the process to become a pilot and the various licenses and ratings. Included in the links is our articles page which is always updated with new content that can answer more of your questions.
Many online ground school platforms have methods to get in touch with instructors for help. Some also offer student discussion boards or chat rooms. Level Flight offers both options allowing you maximum engagement.
Take Flight Now
Level Flight is Canada's best online ground school. It is our mandate to provide higher quality, more engaging training for Canadian Student Pilots. If you are seeking the exhilarating freedom of flight for a hobby or with aspirations of a career in the skies, Level Flight offers the best ground school experience available. Sign up for our online learning platform now and discover the adventure that awaits you at Level Flight.
By submitting this form, you opt-in and give expressed consent to receiving SMS / text messages, calls, and emails from us for the purposes of communication related to your inquiry or related to the products and or services we provide.