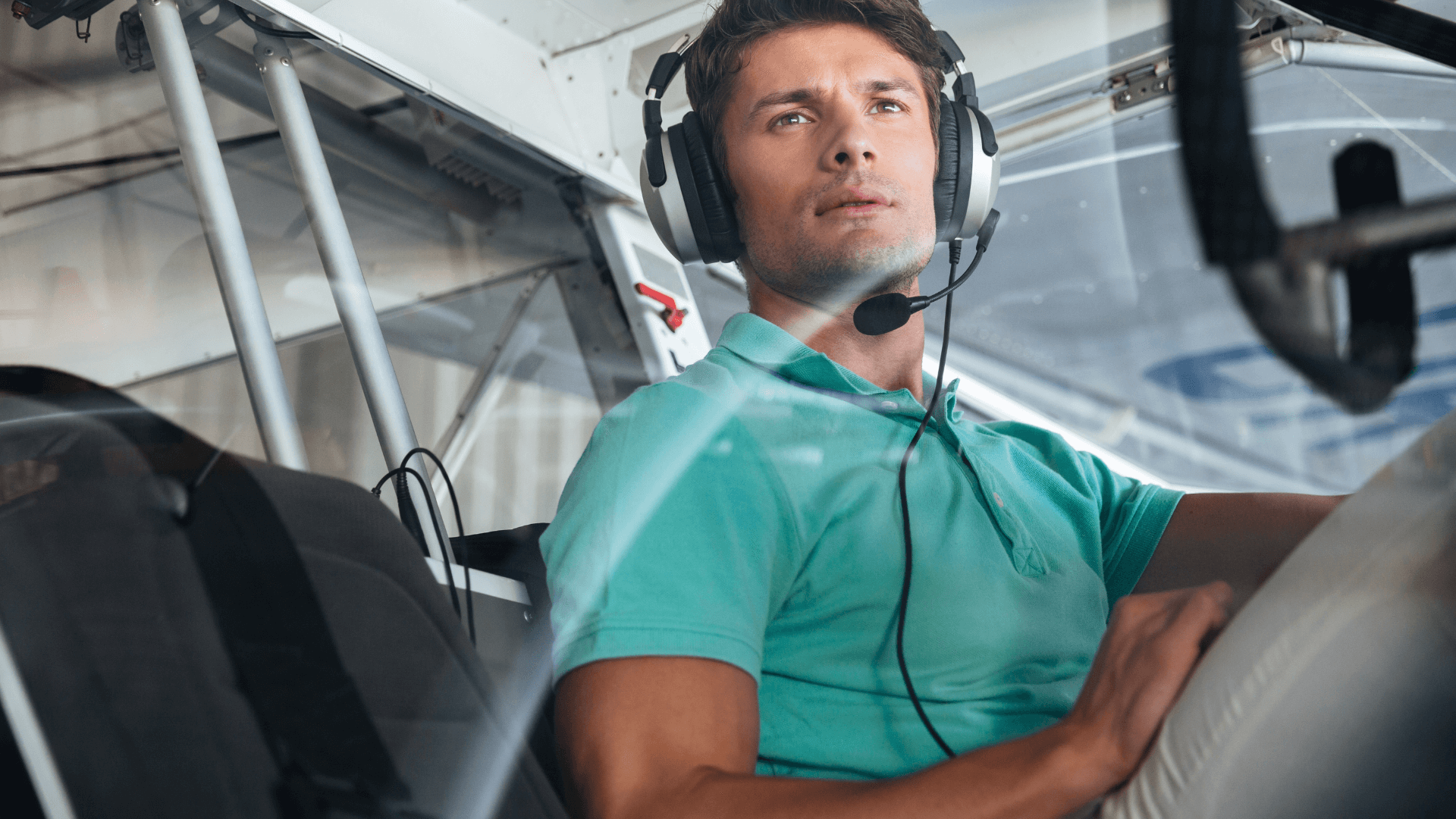 I'm writing this article today because of a great conversation I had on the phone with a prospective student. He was recently bitten by the huge desire to obtain his pilot's license. His call was of an investigative nature as he did his due diligence researching flight schools. Because he lives in a more remote part of the country his flight school options are limited but as he considered online ground school his options expanded. We chatted a lot about his reasons for wanting to fly before we got to "business". As we chatted about what it takes to earn a license it struck me that he "gets it". Gets what?
I always like to be transparent with anyone who calls looking for information about flight training. The standard question of what does it cost to become a pilot is always answered with a realistic number of eight to twelve thousand dollars. Why the difference, many people ask before I talk about the study habits of the students, the nature of the airport operations, and its vicinity to the training areas. Flying the airplane is expensive so showing up well prepared is important. Sitting on the ground waiting to taxi at a busy airport is generally not well used time. There are many factors that affect the student pilot's final bill.
Often times the conversation naturally shifts to online ground school since that's the nature of our business at Level Flight. Again, the topic of price is usually one of the first questions asked. I understand and respect the fact that price needs to be a factor when making decisions on where to earn your wings. Sometimes however I feel that price comes in much higher on the priority scale than things such as quality and safety.
Back to the conversation with this prospective student. When he asked me about the price of ground school I gave him our current prices and he was taken back. Why? Was it ridiculously expensive? Was it exactly what he expected? Was it dirt cheap? YES! He was shocked at the price tag I gave him and compared it to a university-level course. Truth be told, the price of a Level Flight ground school course sits mid to higher range when compared to others but he's right. Why does it cost so little money to learn all of the required theory to fly an airplane? Take a minute to think about that. How much money do you spend to take an introductory course in basic accounting at a university? How much for the whole degree? Likely a lot more than what a ground school course will cost.
Perspective
The moral of this story is one of perspective. When we consider the entire cost of earning a Private Pilot License the ground school is less than a tenth of that cost. What difference does it really make when comparing the price of one course over another? It shouldn't. What should matter?
Safety - Does the course put high emphasis on creating safe pilots?
Quality - Is the content and delivery of the highest quality?
Personal preference for the delivery method (in-person, online)
Customer service and support
One thing I like to share with prospective students is that I really don't care if you choose to do your learning online or in the classroom. I care about what is best for you. What avenue is most likely to lead to your success? Many students start training but can't finish because of scheduling issues. If this is you, online ground school is likely your best option. If you need to be pushed to learn and require that in-person stimulation then in-class ground school is right for you. Level Flight was founded on the idea of breaking down barriers that prevent success in flight training. Make the right choice for you!
If online learning is the right choice for you or you want to explore it further please call me directly at 403-483-2880. Alternatively, reach out via our online contact form. I'm always available to answer any questions you have, guide you in the right direction, and help you succeed.
Tyler Haughey
Founder - Level Flight
To answer this we need to know what kind of pilot do you want to be. Do you want to be a private pilot and fly recreationally? Or do you want to be a commercial pilot and fly for hire? One thing to note is that flight training can be a variable cost that is dependent on each specific person's rate of progress. Be wary of anyone that will give you a solid low price figure as it may be based on an absolute best-case scenario and not average statistics. Check out the link below and click on each license and rating to learn more about the specific costs and requirements. Each one is listed in the typical order in which you might obtain them.
Generally speaking, a pilot will spend anywhere from approximately $12,000 to $100,000 to become a pilot depending on what kind of pilot they want to be. Note that ground school is the cheapest part of the flight training experience. The actual flying part of the training is where the big money is spent. Flight schools roughly charge an average of $200/hr for each flight.
It sounds like a difficult process to become a pilot. Truth is, it's fairly straight forward and you are guided every step of the way. Refer to the following links to learn about the process to become a pilot and the various licenses and ratings. Included in the links is our articles page which is always updated with new content that can answer more of your questions.
It's dependent on which two ground schools you are comparing. There are a lot of great in-class ground schools available from reputable flight schools but there are also ones that have a revolving door of instructors and outdated PowerPoint slides. This can reduce the true effectiveness of the ground school course. By going online the delivery is more consistent, definitely flexible, and oftentimes higher quality. Choosing a company that invests a lot into creating a quality online ground school can be advantageous to you as a student pilot.
Take Flight Now
Level Flight is Canada's best online ground school. It is our mandate to provide higher quality, more engaging training for Canadian Student Pilots. If you are seeking the exhilarating freedom of flight for a hobby or with aspirations of a career in the skies, Level Flight offers the best ground school experience available. Sign up for our online learning platform now and discover the adventure that awaits you at Level Flight.
By submitting this form, you opt-in and give expressed consent to receiving SMS / text messages, calls, and emails from us for the purposes of communication related to your inquiry or related to the products and or services we provide.