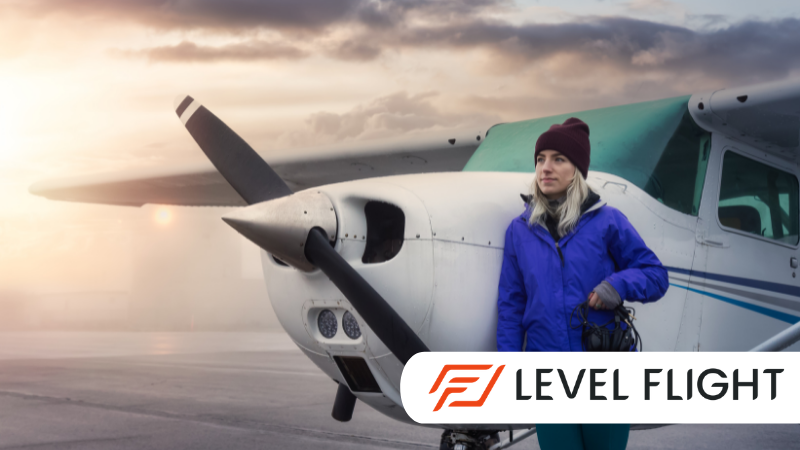 Becoming a pilot is an exciting adventure. One which is often borne out of a curiosity or passion from a young age. Oftentimes accomplishing this goal is out of reach for many as the cost to become a private pilot can be prohibitive. How much does it cost to become a pilot is one of the most commonly asked questions. The true answer is one that is dependent on what your ambitions are. Do you want to fly for fun or for a career? The focus of this article is narrowed on the costs to become a private pilot in Canada. We will explore the costs to make flying a career another time.
The true cost to become a private pilot
Every flight school's rates are going to be a bit different depending on where they are located, the cost of operating at their given airport, and of course the type of fleet they are operating. Add to that the cost associated with nuances of the airport. This would include the time it takes to taxi to and from the runway. The length of time it takes to get to and from the practice area, as well as the typical area weather. Let's break down into detail the costs for private pilot flight training.
The breakdown:
One Calgary Flight School is advertising the following for flight training:
45 hours of flight training @ $175/hr = $7875

Minimum 17 Hours Dual @ $65/hr = $1105

3 hours of simulator training @ $115/hr = $345
TOTAL Cost = $9325
Now add the costs for administrative and testing:
Flight Test Examiner = $400

Written Exam Fee = $200

Ground School = $400

Supplies = $300
TOTAL Cost = $1300
The grand total for training at this school is advertised as $10,625.
The real numbers:
$10,625 is an excellent starting point because it is based on the minimum hours set out by Transport Canada. But is this an accurate estimate of the true costs of becoming a private pilot? Maybe, maybe not. This depends on several factors.
The first, is how big and busy the training airport is. Every time you go for a flight it might take you ten minutes to get to and from the runway, another 15 to get to and from the practice area, and maybe even a few minutes for waiting to takeoff. All of this can add up to unproductive time in the airplane. This will inevitably increase the costs. But it's not all bad news. Operating out of this type of airport provides a unique learning experience over operating out of a smaller airport.
The second cost factor is the progression of individual training. Everyone will progress at a different pace. Some student pilots will need to repeat exercises if they are struggling with it or if they have large gaps in training causing them to require some review lessons. It is alway wise to add about 10-15 hours of dual flight training to the minimum requirements to account for the possibility of extra flights.
Finally the weather. This one is 100% out of your control. No matter how often you fly or how fantastic of a student pilot you are this one's left to fate. Depending on where you are located and the time of year you are training, this can have a significant impact on your training. It's not a matter of if, but when, will your training be interrupted for a stretch of bad weather.
With these factors in mind it's wise to add another two to four thousand dollars to your overall training costs.
What can you do to keep flight training costs under control?
Transport Canada defines the minimum hours required to obtain a Private Pilot Licence so there's nothing you can do to lower those base costs. But what about avoiding the over runs? Here are some ways you can prevent yourself from having to pick up those extra flights.
Schedule your flights so that you fly at least 3 times a week.

Always show up prepared for your lesson.

Choose a time of day where the airport is less busy.

Choose a flight school that aligns with your goals.

Take advantage of training resources such as Virtual Flight Deck that help you progress and learn without the engine running. (Much cheaper!)

Have your funding setup so that you can progress in your training without any gaps.

Take advantage of the Level Flight Private Pilot Ground School with affordable monthly payments.
Yes, Flight training is expensive. To become a private pilot you are looking at approximately $12,000 to $14,000 sometimes more. The important thing is to know what you are getting into and be prepared for some unexpected events along the way. Don't get discouraged when flights get cancelled or delays happen on the tarmac. Just continue to study and prepare for your flights so that when you do get in the air you are ready to go! If the idea of spending this kind of money bewilders you maybe look at a few comparators. How much does it cost to hold a golf membership at the local golf course? How much would it cost to learn to sail and possibly buy a boat? What about cycling? Or even collecting vintage cars? Flying can easily be lumped into the same category as any other hobby or sport. It requires commitment, training, and equipment, neither of which run cheap. The question you now need to ask yourself is does the benefit outweigh the cost?
Flight Training Cost FAQ's
The short answer is no. Unlike university you do not pay a "tuition" to cover the cost of your flight training. Each flight is typically paid for separately as well as your ground school and any other associated fees. That being said, if you join a college or university affiliated program tuition fees may apply. You will have to consult each institution to find out how they structure their payments. Some flight schools may also offer varying payment plans that help with the overall cost of training.
At Level Flight our ground school courses run on a monthly subscription making it the most affordable ground school in Canada.
Some flight schools allow you to put money on account. The benefit to doing this is that it allows you to pre-pay so that you just have to show up, do your flying, and go. Many people do this as a way to designate their money to flying and move it from their bank account so that it only gets used for flying. The risk is that you no longer have any control of your money. If the flight school were to go bankrupt or close their doors, you may not be able to get your unused money back. As convenient as it may be, pre-paying thousands or tens of thousands of dollars may not be the best choice.
No, unfortunately student loans are not available for the private pilot licence. We encourage you to reach out to your financial institution to find alternative avenues of funding if required. Once you begin your commercial licence student funding becomes available.
Our Team Is ready For You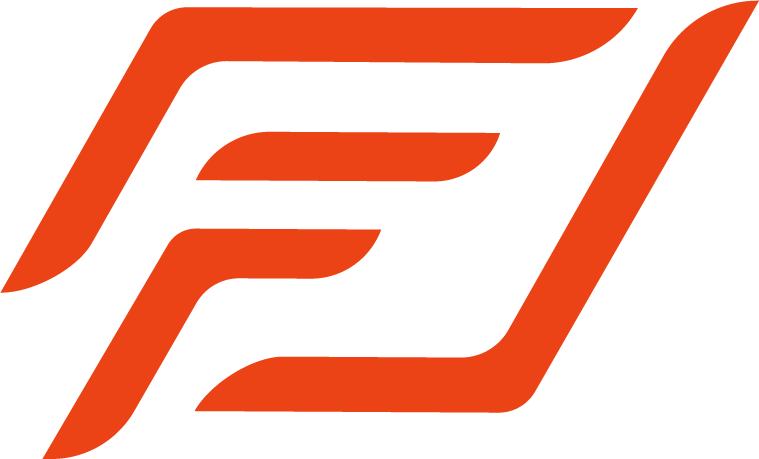 The team of Ground School educators at Level Flight are highly skilled and experienced airline transport-rated pilots, Air Traffic Controllers, Flight Instructors, and other industry experts who combine knowledge obtained in the field with a passion to prepare the next generation of Canadian Pilots to take to the skies. We deliver quality, engaging course content through an online model that meets the needs of today's student pilot. Connect with our team today to take advantage of Level Flight's innovative e-learning methods.
Take Flight Now
Level Flight is Canada's best online ground school. It is our mandate to provide higher quality, more engaging training for Canadian Student Pilots. If you are seeking the exhilarating freedom of flight for a hobby or with aspirations of a career in the skies, Level Flight offers the best ground school experience available. Sign up for our online learning platform now and discover the adventure that awaits you at Level Flight.
By submitting this form, you opt-in and give expressed consent to receiving SMS / text messages, calls, and emails from us for the purposes of communication related to your inquiry or related to the products and or services we provide.