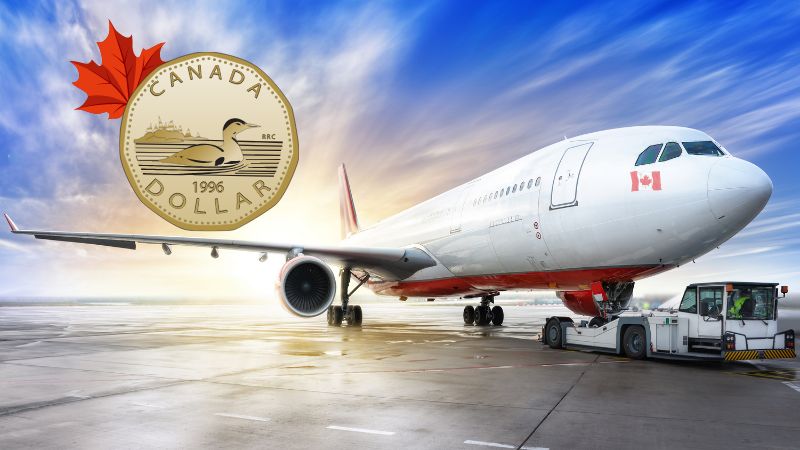 Along with how do I become a pilot, a commonly asked question is how much do pilots make in Canada? This is a question that is not so easily answered. I can tell you that a first year WestJet first officer makes about $54.00 per hour, or that a flight instructor makes about $20.00 an hour but it's misleading without context. The aviation industry has some nuances when it comes to career progression and pay that you likely won't find in other careers.
Career Structure
Have you ever wondered why airline pilots don't typically leave the airline they are flying for? It's because they can't. Actually they can, but it doesn't serve them well. Within the airline industry pay is structured based on position, aircraft type, and years of service. Most airlines do not hire direct entry captains which means a pilot will need to start from the bottom and work their way up. Compounding this by the fact that promotions are strictly seniority based means a pilot who has more than a few years time at an airline would be setting themselves back by leaving that airline for another.
In Canada a pilot does not typically start their career at an airline. You usually will become a flight instructor, or fly a charter aircraft before gaining the experience and qualifications to land that job as a first officer at an airline. This means that you will gain valuable experience as a pilot at other companies and work through their pilot pay scales. Oftentimes a pilot will be flying as a captain on a small commuter aircraft making a decent wage before departing that job for the major airlines or even a regional airline. When a pilot makes that move they go to the beginning of the pay scale for that airline and will not receive any credit for their previous experience. Your position and aircraft will explicitly determine your rate of pay. This means you will likely take a paycut.
Let's assume a pilot has transitioned as a captain at a charter operator to the first officer at a regional airline. They will likely have taken a pay cut to make this move. Now they get promoted to a captain seat resulting in an increase in pay then eventually move to a major airline. That move will likely result in another pay cut as they move from a regional captain position to a major airline first officer position.
As you can see the pilot pay in Canada is not linear.
Pilot Salary In Canada
Let's examine some pilot salaries in Canada. To make sense of this we can work in order of a typical pilot career progression.We used www.glassdoor.ca as well as industry experience to look at pilot salaries at various canadian aviation operators. Keep in mind the information found on this site is user contributed so discretion is advised.
A pilot will typically begin their career flying a small single engine piston aircraft or flight instructing. These jobs will earn you anywhere from $20-$35/hr depending on experience and aircraft flown. Now would be a good time to mention that those hours are flight hours. Time spent performing pre-flight and post-flight duties is typically not paid. Some operators are improving their position in the industry by providing certain types of compensation for these duties but oftentimes this work goes unpaid.
Progressing forward into a first officer position at a small commuter airline or charter company you can expect to see about $30,000 a year. As you progress to a captain position you will likely get to a pilot salary band of $55,000-65,000 depending on aircraft and experience.
When we look at corporate aviation the first officer salaries are similar to what we saw in the small commuter airline or charter world but as you progress into the bigger corporate jets as a captain you can see salaries that exceed $130,000 per year.
As you move into the airline world (if that is the route you want to take) you will start at the bottom. At a regional airline the starting salary is typically just over $30,000 a year up to $40,000 for some operators. As a captain you can see salaries in the range of $65,000 to $100,000 depending again on aircraft and experience (years of service). It is important to note that some operators will credit years of service when transitioning from a first officer position to a captain position allowing you to skip some steps on the captain pay scale but many do not. As a major airline captain at a company such as Air Canada and WestJet, you will typically see salaries in the range of $100,000-$250,000 a year. You should be aware though that the higher ranges of these salaries can take some time to get to and they are not found at all airlines.
The Moral of the Pilot Pay Story
The moral of the story is that pilot salaries in Canada vary quite a bit. It's important to do your homework and talk to people in the industry to gain an understanding of what the career progression is like as well as how it relates to pilot pay. The aviation industry is very unique in it's pay structure and a lot of people don't understand how it works. This article should have shed some light on how career progression and pilot salary are not linear and inclusive of each other. Depending on the career moves you make you need to expect to take some pay cuts as you move forward in your career. One additional curveball to throw at you is that many operators offer other types of pay such as profit share or stock options and bonuses. These are hard to quantify into average pay because they vary so much from year to year and company to company. Now that you have some insight into the pilot salaries of Canadian pilots I encourage you to dig deeper and strongly consider a career in Aviation. It's certainly a dynamic one that comes with many challenges but is also very rewarding. What other job will pay you to stare out the window while sipping your coffee?
The simple answer is anywhere from $50,000 a year to over $200,000 a year.
No. Generally speaking airlines have a rigid pay structure based on seniority, aircraft type, and position. Other operators such as corporate and charter companies may provide credit for experience.
Generally speaking, yes. Most airlines will compensate pilots for one hour prior to the flight to 15 minutes post flight.
Take Flight Now
Level Flight is Canada's best online ground school. It is our mandate to provide higher quality, more engaging training for Canadian Student Pilots. If you are seeking the exhilarating freedom of flight for a hobby or with aspirations of a career in the skies, Level Flight offers the best ground school experience available. Sign up for our online learning platform now and discover the adventure that awaits you at Level Flight.
By submitting this form, you opt-in and give expressed consent to receiving SMS / text messages, calls, and emails from us for the purposes of communication related to your inquiry or related to the products and or services we provide.