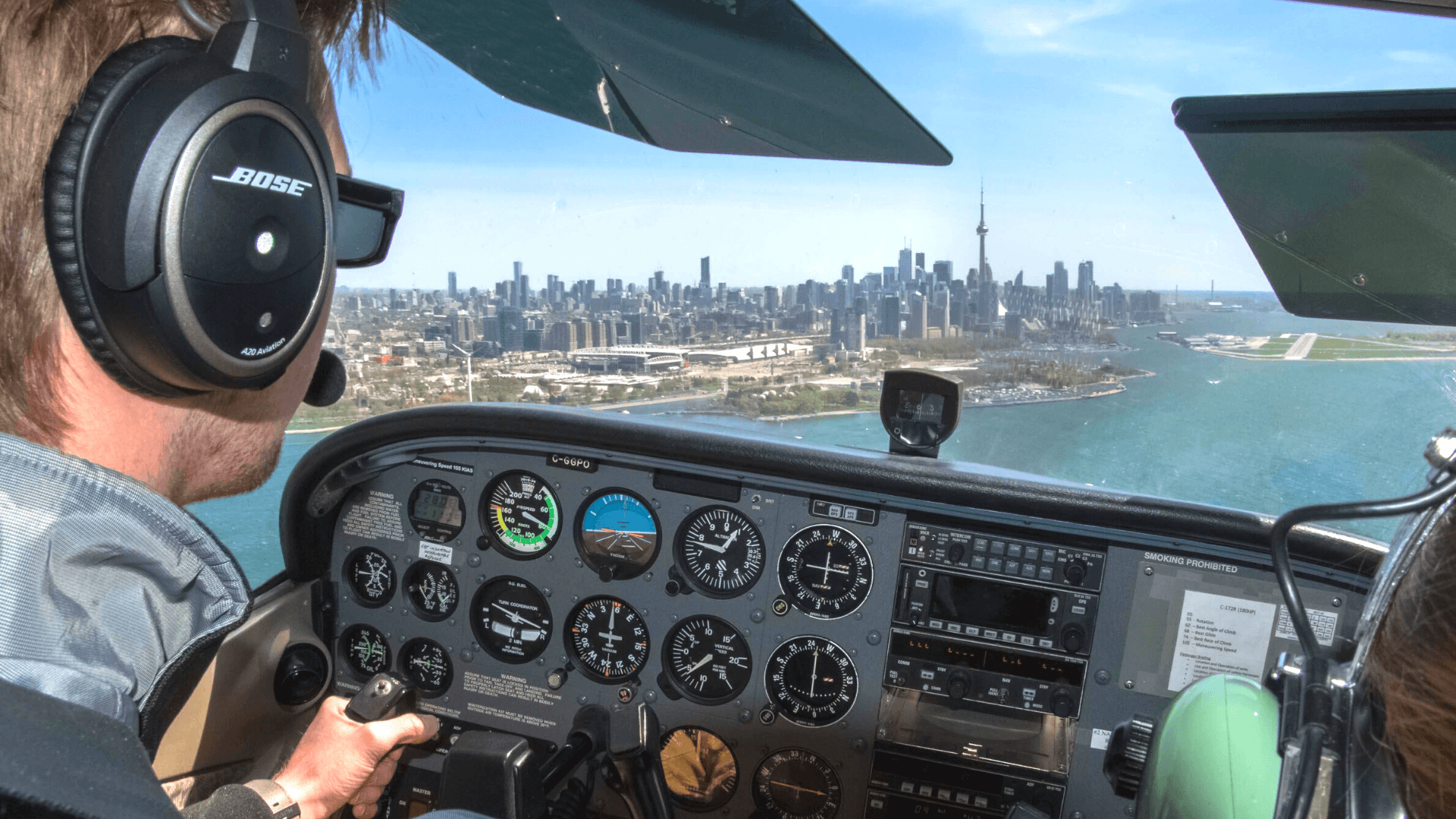 Today's article comes to you from guest author and new flight instructor Ethan Pope, who is just beginning his exciting aviation career. Ethan saw a unique opportunity to leverage technology, not just for his own benefit but for the benefit of the flight training and aviation community at large. I had the pleasure of sitting down with him to learn about this technology and I must say it's rather interesting what he has built. Leveraging a platform typically used by members of the online gaming community, his vision is coming to life with many hours of hard work building an online community for pilots. If you are already familiar with the tech Ethan is using then great! But if you are not, he will help educate you and get you started. Read more about what he has built and what his goals are with this new platform.
My name is Ethan Pope, I am a Commercial Pilot and Flight Instructor. I was a student pilot at a university flight school and completed my pilot training in 2019 where I had some incredible opportunities presented to me. Those opportunities simply came from networking, knowing the right people, and being in the right place at the right time. Note, that networking is the key, and only the key; the door still needs to be opened. I wanted to share the three main tips that I swear by while networking. All of these can be done while you are conducting your initial flight training as a student pilot, later in your advanced flight training, or when you are ready to start applying to your first flight job. With that said, I have created a Discord Server called 'Pilot Workshop Canada'. Here, you can utilize the server to ask peers of all levels for help with your training or studying. It's a place to hang out with pilots of all levels as well. Most importantly we have a growing list of Mentors who are taking on mentees to help you through your training, or help you with resume building, and interview prep and give guidance on a logical career path for your first job. Whatever it is in aviation, this community server can offer it.
Two methods to access the server include:
Use the link provided: discord.gg/scpp5TB2Va or
When in the app use invite scpp5TB2Va
Come say hello!
Ask for Help/Advice and Listen
Of course, there is a 100% chance that the person who you are asking for help has been in your shoes. Whether you're asking for flight training help from another student pilot who is at the same level or who is at a later stage in training than you, or you are asking a professional pilot about which career path works best for you; we all have been there. Having some inside knowledge from someone's current or past experiences will likely be beneficial to you in one way or another. The plus side to asking for help is that you will get help. Pilots of all levels want to help each other out, it is a very strong community. You may even get the person at a good time and get more than you are searching for.
Stay In Touch with Your Connections
Nothing is worse than saying hello, asking for advice or help, and never talking again. This shows that you're not as interested in what you are asking about. Likewise, the person you are reaching out to will not engage more than he/she needs to. The more energy, knowledge, and passion you give, you will get back in return. Staying in touch with these connections shows that you did not forget about them, and the passion and drive that you have is still strong. Also, it is just a good idea to stay connected even if you're just updating them on a new license, rating, or job that you just received. This applies to pilots on the hiring team of an airline or commercial operation. If you do not meet the requirements of your dream job, DON'T APPLY! However, you can reach out to that particular pilot (i.e. chief pilot) and let them know it's your dream job and you're working hard to get to that point. They may offer advice on how to get there, put you in contact with someone else, or even tell you to stay connected because they appreciate your passion and want you onboard.
Keep Networking
Although you have reached out to someone and started a conversation with them, don't stop there. Even if this person has engaged with you in the sense that you have been offered an opportunity or you are being led towards an opportunity, there is always the chance that the opportunity can fall through. Having a large group of individuals who you have networked with will increase your chances of securing an opportunity and may even give you options for you to choose the best opportunity that fits your end goals or lifestyle. It is always nice to have a lot of connections. Use LinkedIn, that is the sole purpose of LinkedIn, and it is a powerful tool. As the Pilot Workshop Canada Discord will be too.
Start With Us
Starting your networking journey can be intimidating but it doesn't have to be. Start with us. You can reach us on Ethan on LinkedIN here, myself, Tyler on LinkedIN here, and the Level Flight team here. The old mantra of "who you know" rings true on so many levels in aviation.
Even if the job you are looking for is largely based on qualifications such as flight time, having connections with the right people can open doors that may not normally open for you. To highlight this point I am reminded of how I got my first big flying job. Unknowingly this opportunity came as a result of one flight I performed as a flight instructor years earlier with the assistant chief pilot at a large charter operator who wanted a check out on a Cessna 172. When I finally applied for a position at his company he told me he'd been waiting for my resume to come across his desk and that the interaction we had that one day left a lasting impression. Remember, your actions now can have a major influence down the road, both good and bad. Work hard, connect with people, and pay it forward when you become the person young aviators are looking to connect with.
To kickstart your aviation journey check out one of our high-quality aviation e-learning courses or reach out to a pilot advisor today!
Take Flight Now
Level Flight is Canada's best online ground school. It is our mandate to provide higher quality, more engaging training for Canadian Student Pilots. If you are seeking the exhilarating freedom of flight for a hobby or with aspirations of a career in the skies, Level Flight offers the best ground school experience available. Sign up for our online learning platform now and discover the adventure that awaits you at Level Flight.
By submitting this form, you opt-in and give expressed consent to receiving SMS / text messages, calls, and emails from us for the purposes of communication related to your inquiry or related to the products and or services we provide.