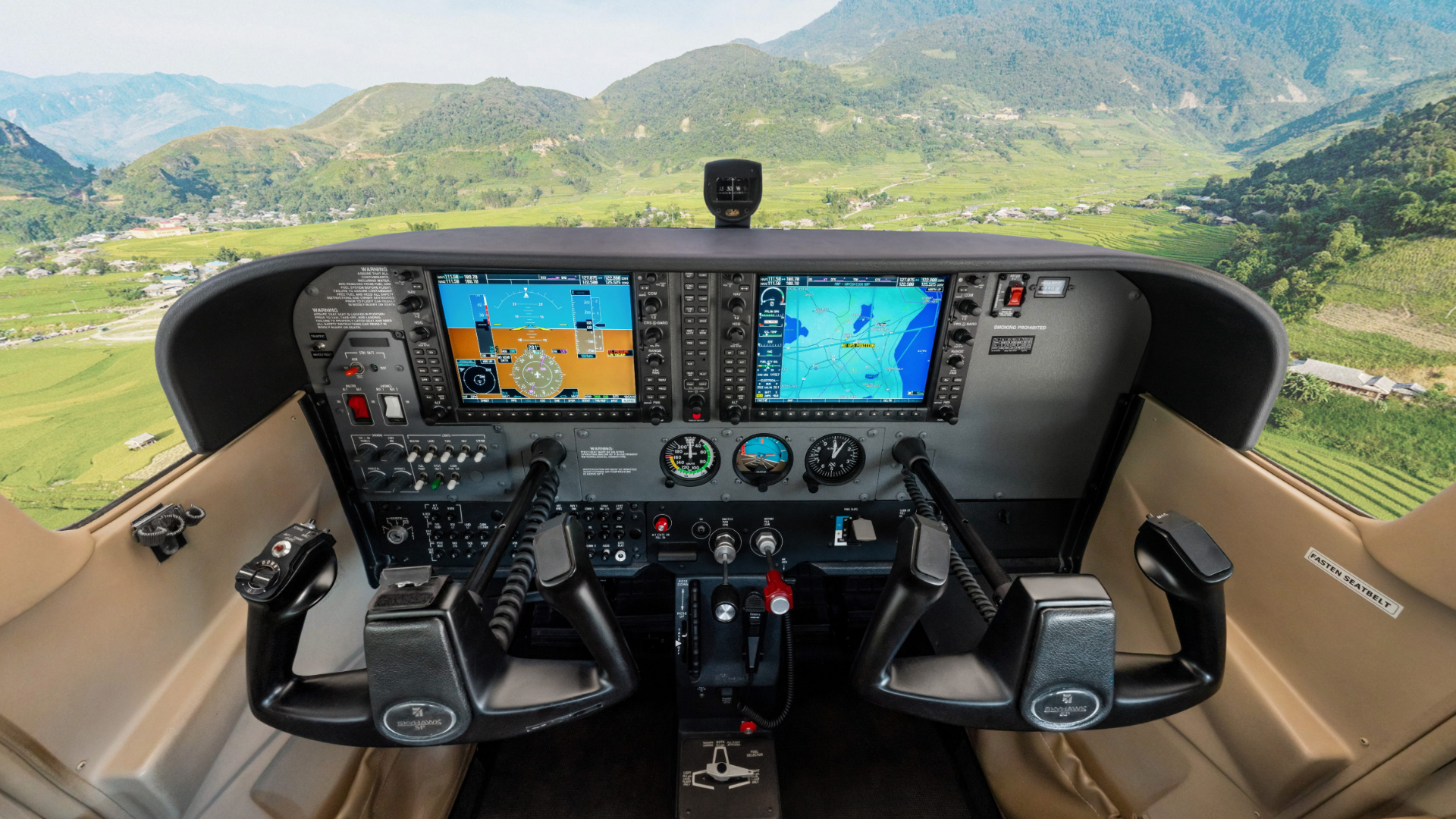 Flight training is an expensive and multifaceted pursuit. With advancements in technology combined with traditional methods of training, pilots have many more advantages than previously available. Despite this, some of the same issues keep popping up. Instructors consistently find students showing up unprepared for lessons resulting in longer ground briefings, wasted flight time, or the entire cancellation of the flight. With the ability to pursue flexible online ground school, students have been lacking a virtual resource to enhance their flight training experience.
The Flight Training Dilemma
Flight schools have been battling the same problem for decades. How to ensure students are fully prepared and ready for the lessons they are about to embark on. Traditionally student pilots seeking an immersive flight deck experience would be required to come to the airport to sit in an airplane or simulator during it's down time. This was often not possible due to these assets being highly utilized for revenue training. The problem then was students not getting the full immersive experience that would help them progress. As a result students often waste valuable time and money with the engines running as they fumble through basic checklists and procedures. Student pilots were also finding themselves falling short when it comes to really understanding and becoming proficient in the emergency procedures.
The Initial Fix
The first solution proposed as the modern era was the use of simulators or flight training devices. While a great idea, these resources still cost users a lot of money and there is usually only one or two available at a time meaning only one or two students would actually be able to benefit from it.
The Solution
One or two students benefiting from a training resource is not a great return on investment. If the goal is to produce safe, competent pilots then there needs to be a better solution. Guess what? There is! By using Virtual Flight Deck flight schools are able to maximize the student learning by giving them the immersive flight deck experience anywhere at any time on their chosen device. Students can all learn at the same time without the need to book expensive resources or take up valuable time in an aircraft with the engine running.
The Virtual Flight Training Benefits
This 360 degree panoramic photo technology will ensure your students are prepared for each lesson. As a result you will see
Better utilization of expensive resources
Better prepared students
More confident students
Higher pass rates on check rides
Better success statistics for your school
Something For Everyone
There is a myth that virtual flight training is only for professional pilots at big budget organizations. This couldn't be further from the truth. Enhancing your online ground school curriculum with virtual flight training is a cost effective way to accelerate student pilot learning in a fun flexible way. Whether a pilot is training for a private pilot licence or a commercial pilot licence or a multi engine rating, they will find benefits within the virtual training environment.
Yes you sure can! Log in through our learning portal and use the virtual flight deck on any mobile device. It is a great compliment to an online ground school.
Yes, please contact us to learn more about how to get customizations.
Virtual flight deck is available for anyone. Check out our courses to see the available flight decks for quick start or contact us to learn more about customizations and other flight decks.
Take Flight Now
Level Flight is Canada's best online ground school. It is our mandate to provide higher quality, more engaging training for Canadian Student Pilots. If you are seeking the exhilarating freedom of flight for a hobby or with aspirations of a career in the skies, Level Flight offers the best ground school experience available. Sign up for our online learning platform now and discover the adventure that awaits you at Level Flight.