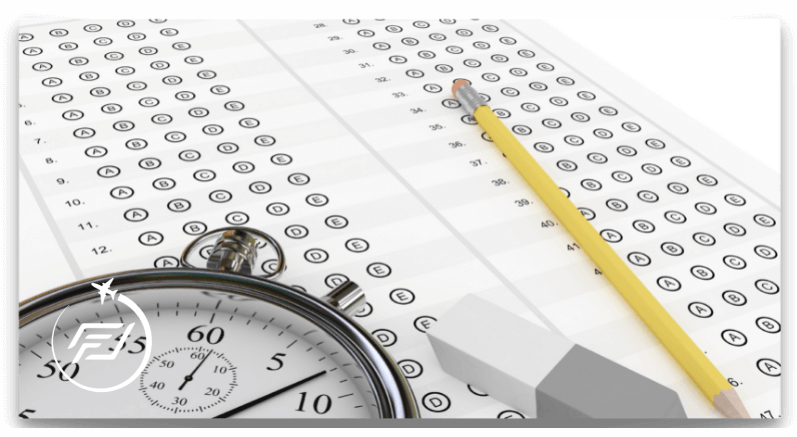 As you progress through your flight training you will be required to complete a variety of exams. Don't worry, your flight school will tell you when it's time to write each one. Some of the exams you will encounter during your pilot training include:
Student Pilot Permit Exam (PSTAR)
Radio Operator Exam (ROC-A)
English Language Proficiency Exam
Private Pilot Aeroplane (PPAER)
Flight Test
Using Technology to Improve Confidence
Level Flight is pleased to introduce a new element to the learning experience. Through artificial intelligence, we are able to identify and correct confidently held misinformation (CMH). What is this and why is it important? CMH is when someone thinks they are correct when in fact they are wrong. This can be a detriment to aviation safety as well as your pilot training progress. We have introduced this new technology into the Commercial Pilot Ground School to ensure your learning is both effective and efficient.
---
Prepared for Success
Level Flight offers you an extraordinary add-on service that ensures you are 100% ready to write your Transport Canada Exam. Through this service, you will have access to almost a thousand practice questions that closely resemble the actual exam. In addition to the practice exams, we also have the ability to issue your exam recommendation. These resources, combined with the Level Flight online ground school curriculum most effectively position our students for success in their initial exam experience.
Your journey to obtaining your Private Pilot License or Commercial Pilot License will require you to complete several exams. Level Flight offers the most comprehensive course curriculum, in-depth exam preparation modeled on the actual test structure, and exam recommendations to ensure you are thoroughly qualified to achieve successful outcomes in your examinations.
The Private Pilot Exams
Student Pilot Permit Exam (PSTAR): Before you solo for the first time you need to get your Student Pilot Permit. Think of it as the learner's permit for the car except this one lets you "drive" by yourself. This exam has questions covering the following topics:
Canadian Aviation Regulations (CARs)
Air Traffic Control Clearances and Instructions
Air Traffic Control procedures as they apply to the control of VFR traffic at controlled airports
Air Traffic procedures at uncontrolled airports and aerodromes
Special VFR Regulations
Aeronautical Information Circulars
NOTAMs
Level Flight offers a PSTAR prep course as part of our program. You will complete this exam at your flight school.
Radio Operator Exam (ROC-A): The exam is required to obtain your radio license. Also written at your flight school. Prepare for this exam with our ROC-A Prep Course.
English Language Proficiency Exam: This is designed to set some minimum standards to ensure everyone can properly communicate in the air. This exam is completed at your flight school.
Private Pilot Aeroplane (PPAER): This is the final exam for the Private Pilot Ground School course. It is administered by Transport Canada and can often be done at your local flight school. You must obtain a minimum of 60% in each of the following categories as well as 60% overall:
Air Law
Navigation
Meteorology
Aeronautics
In order to qualify to write the PPAER exam with Transport Canada, you need to receive an exam recommendation from an accredited source. Level Flight is authorized to issue these recommendations. We will guide you through the process to obtain your pilot exam recommendation when the time comes.
At this time, only students who have completed a Level Flight ground school course are eligible for exam recommendations from our training team.
The pilot exam preparation portion of our ground school curriculum will give you the skills, knowledge, and confidence to navigate the testing process and obtain your Private Pilot License. Connect with a student advisor to answer any questions you may have or sign up for our ground school training and take your first steps towards flight today.
Flight Test: Covers all of the air exercises you learned during the flight training component of the course. This test is conducted in the flight training aircraft.
Commercial Pilot Exams
The required exams to become a commercial pilot are similar to those of a private pilot. Because you have completed all of the "new pilot" stuff such as the PSTAR and ROC-A, those exams are not required. The two you will concern yourself with at this point are the Commercial Pilot Aeroplane Exam (CPAER) and the Flight Test. Prepare for your commercial pilot written exam by contacting a Student Advisor today!
How It Works
Many licences and ratings require ground training and flight training portions to obtain the required certificate. Level Flight is the best choice for the ground school component. We also offer a variety of enhanced training courses for special interest or advanced learning that do not require any flight training. Completing the ground training at Level Flight provides you with the flexibility to learn online from anywhere then attend the school of your choice to complete the flight training requirements. Here's how our program works:
Activate Your Subscription

Progress Through The Courses

Prepare For The Next Steps
Choose from our comprehensive course offerings. The course descriptions will let you know what to expect in terms of anticipated hours to complete, subject content, and required prerequisites.
Create your student profile and purchase your courses. This will activate your subscription. When you begin the course you will be prompted to purchase any additional items that may be listed in the prerequisites such as the ground school kit.
Complete each module at your convenience. The flexible model of Level Flight ground school means that you can learn whenever and wherever is most suitable for you. But you can also take advantage of our online community to connect with instructors and fellow students to optimize your learning.
Upon completion of your course, you will obtain the course completion certificate. If you wish to receive a Transport Canada exam recommendation for the license or rating you are working towards please take advantage of our exam prep resources! Refer to the course page for information about specific requirements for obtaining the recommendation. After completing your ground school course, if you haven't already done so you will begin the flight training component at your chosen flight school.
What We Do
Level Flight is committed to providing an elevated, flexible online ground school experience, preparing a new generation of student pilots for licensing, and creating partnerships with flight schools to improve the efficiency and effectiveness of the Pilot Training space in Canadian Aviation. If you are an aspiring pilot or flight training provider explore our strategies to transform Canadian pilot preparation.
No. The course itself is not a requirement, however, you will be required to complete the Student Pilot Permit or Private Pilot Licence for Foreign and Military Applicants exam in order to obtain your student pilot permit. Taking this course will prepare you for that exam using Level Flight's comprehensive and easy-to-use platform and guide you through the reference materials to successfully answer the questions.
This exam is administered by your local flight school. Your instructor will provide the exam to you when you are ready. Costs associated with this exam are at the discretion of the flight school but many do not charge for this.
Yes. Transport Canada is operating with full transparency. They have published the questions in the study guide titled Student Pilot Permit or Private Pilot Licence for Foreign and Military Applicants. The exam prep on Level Flight's platform provides the study guides as an enhanced, easily navigated tool for our ground school students.
Our Team Is ready For You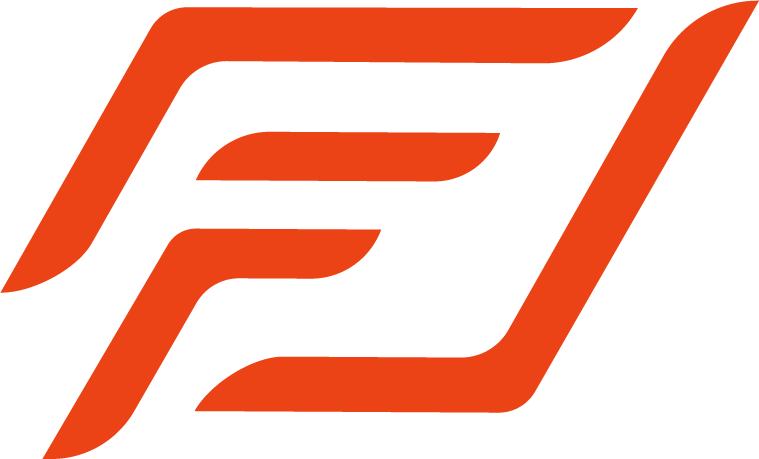 The team of Ground School educators at Level Flight are highly skilled and experienced airline transport-rated pilots, Air Traffic Controllers, Flight Instructors, and other industry experts who combine knowledge obtained in the field with a passion to prepare the next generation of Canadian Pilots to take to the skies. We deliver quality, engaging course content through an online model that meets the needs of today's student pilot. Connect with our team today to take advantage of Level Flight's innovative e-learning methods.
Take Flight Now
Level Flight is Canada's best online ground school. It is our mandate to provide higher quality, more engaging training for Canadian Student Pilots. If you are seeking the exhilarating freedom of flight for a hobby or with aspirations of a career in the skies, Level Flight offers the best ground school experience available. Sign up for our online learning platform now and discover the adventure that awaits you at Level Flight.
By submitting this form, you opt-in and give expressed consent to receiving SMS / text messages, calls, and emails from us for the purposes of communication related to your inquiry or related to the products and or services we provide.