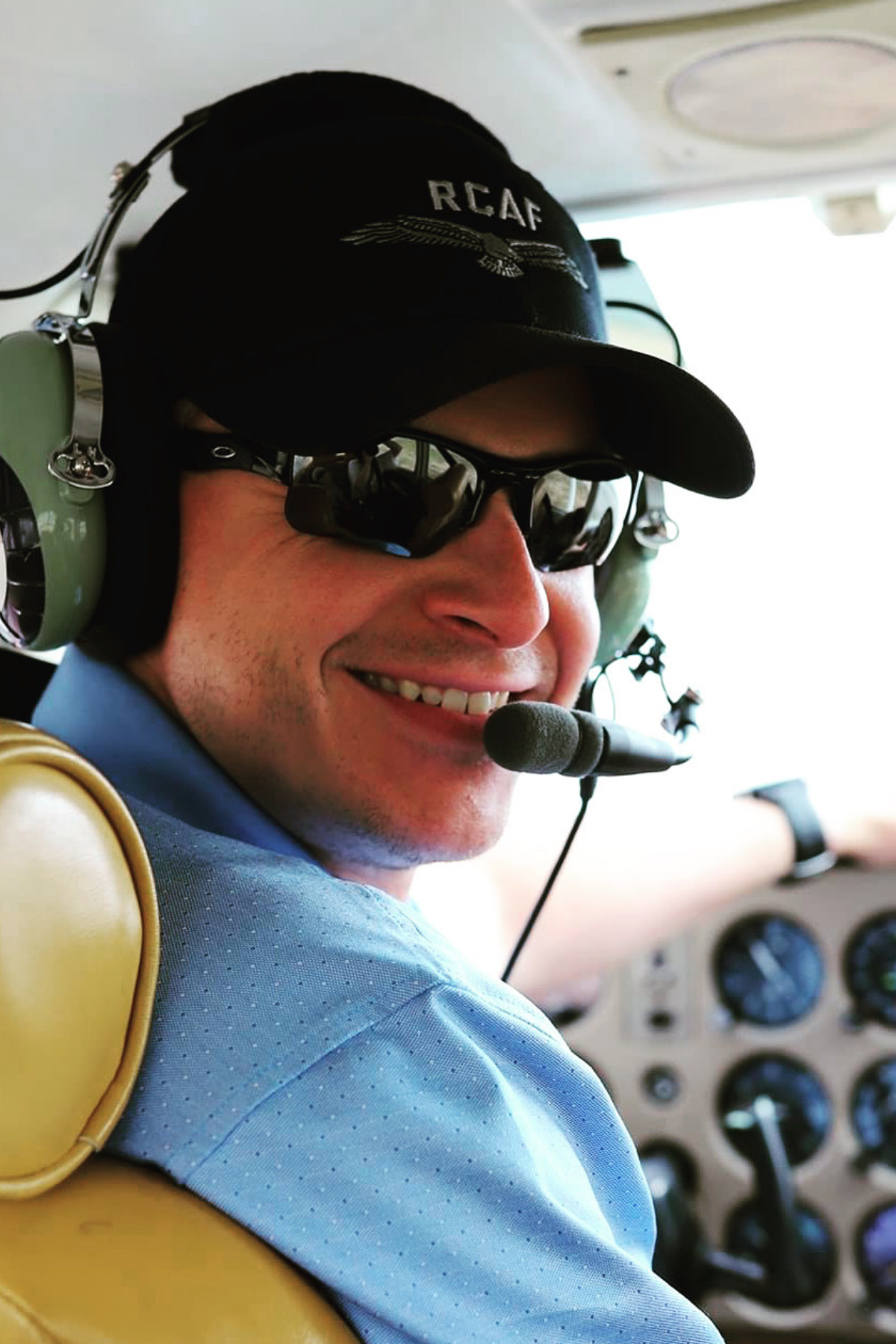 A native of southern Alberta, Nick van Aalst found a passion for aviation early in his life, before he could walk, like most young aviation enthusiasts – at an airshow! As a young person, Nick pursued membership in the Royal Canadian Air Cadets, ultimately being awarded both his glider and power pilot wings in 2000 and 2001 respectively.
Throughout his early professional work history, Nick was a provincial peace officer in Alberta working predominantly to support the healthcare system while also pursuing a commercial pilot's license and Group 1 instrument rating. Ultimately, Nick has gone on to accumulate flight time in a wide range of general aviation aircraft, with memorable experiences flying aircraft such as a 1942 Taylorcraft L-2, a Boeing Stearman, a Pitts Special S-2B, and the Cirrus SR20 and SR22.
Following Nick's work in law enforcement, he was selected for basic airport air traffic controller training. Having worked both a predominantly general aviation and training-centric airport, as well as one of Canada's major airports, Nick has a decade of insights into industry needs and their nuances, but laments about his excitement on aviation and its brilliance in connecting people!
Nick continues to pursue his own higher education, already holding a degree in aeronautics from Embry-Riddle Aeronautical University, and ultimately – being a product of Star Trek: The Next Generation – seeks to complete a Master of Science in Aeronautics with a specialization in space operations, thus making good on his childhood obsessions for both things with wings and the frontier of space!
In Nick's spare time, asides from his work as a captain in the Canadian Armed Forces, Nick enjoys spending time with his family, watching or coaching baseball (he's a Padres, Mets, Cubs, and Angels fan… so he doesn't celebrate a whole lot), and reading about space and science.
Nick would like to wish all students, regardless of their quests, the very best successes, and reminds students of any age that your accomplishments and their outputs are a function of your energy inputs. Find what inspires you, and it can be a triumph beyond even your most modest of expectations!
Take Flight Now
Level Flight is Canada's best online ground school. It is our mandate to provide higher quality, more engaging training for Canadian Student Pilots. If you are seeking the exhilarating freedom of flight for a hobby or with aspirations of a career in the skies, Level Flight offers the best ground school experience available. Sign up for our online learning platform now and discover the adventure that awaits you at Level Flight.
By submitting this form, you opt-in and give expressed consent to receiving SMS / text messages, calls, and emails from us for the purposes of communication related to your inquiry or related to the products and or services we provide.