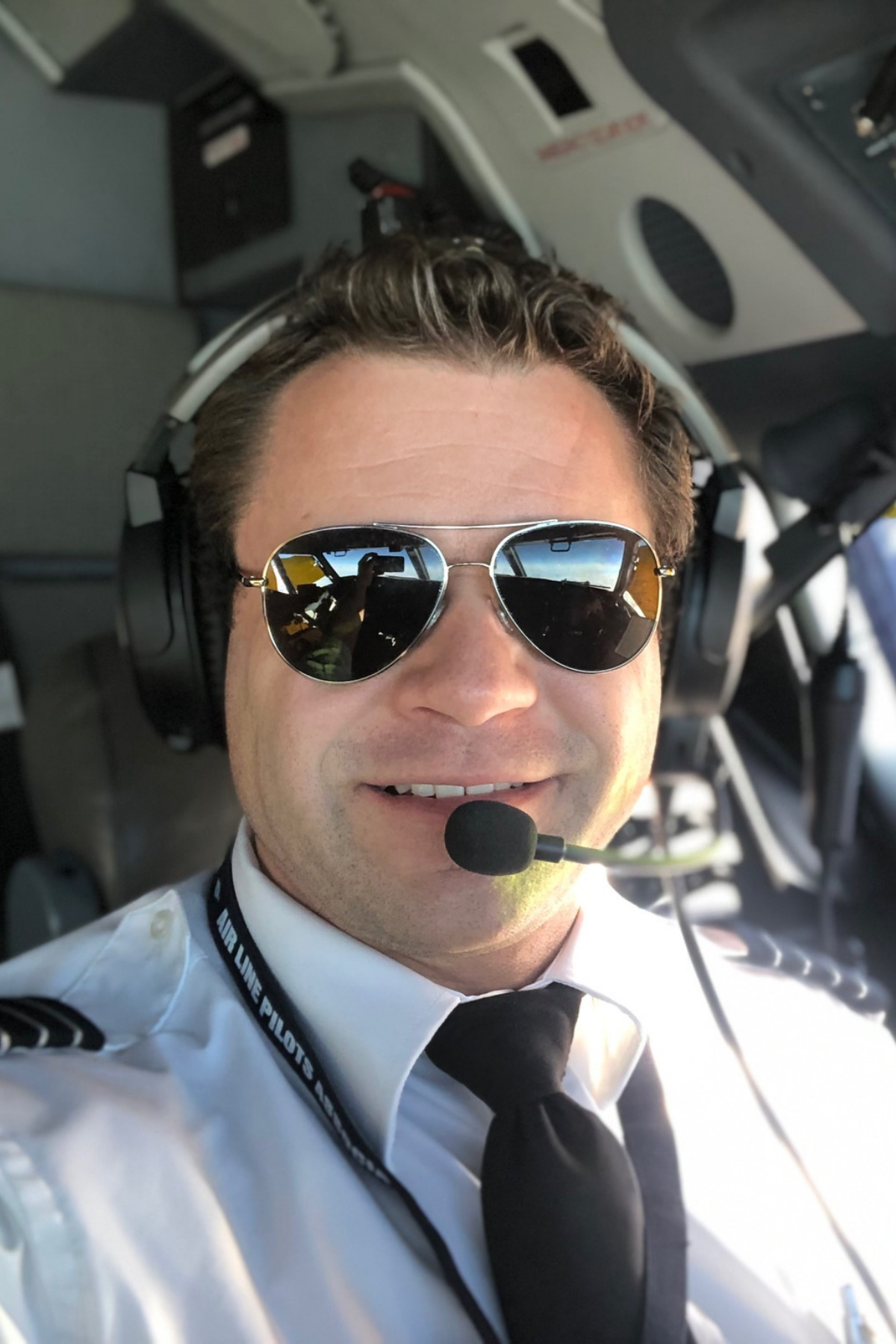 Tyler Haughey is the founder of Level Flight. His vision spawned from years of experience in the aviation industry including 4 years instructing new aviators in Alberta. Tyler saw a gap in the accessibility of quality, modern online ground school solutions. As flying becomes more and more expensive, and lives become busier and busier, more people are looking for a convenient and cost-effective way to complete their ground school.
Tyler began his aviation journey shortly after 9/11, some would argue not a great time to start pilot training. After obtaining his private pilot licence he went to the University of Regina to obtain a diploma in business administration. Shortly after, he returned to Alberta where he would attend the Aviation program at the Northern Alberta Institute of Technology to obtain his commercial pilot licence. Tyler's first flying job, like many young pilots, was flight instruction. Here, he found a passion to share his knowledge with others and help other new pilots navigate the complexities of the aviation industry. After earning his class 2 instructor rating and working as the Assistant Chief Flight Instructor it was time to move on.
After a few years of cargo and charter flying Tyler joined one of Canada's largest airlines. Here he would take on various roles of responsibility including flying as a first officer and captain on multiple types. He also held a role on the pilot recruitment team. After reading over hundreds of resumes and conducting countless interviews Tyler has gained a great understanding of what is required to become successful in your career but most importantly the different paths charted by pilots as they navigate their respective careers.
Currently, Tyler is type rated as a Captain on the 737 and making the most of the turbulent times in our wonderful industry by working hard to bring first-class online ground school and virtual flight training to your living room. But he's not doing it alone, he's assembled an industry-experienced team with over a century of flying between them all. Each of these individuals shares Tyler's passion for helping others succeed.
As we emerge from the pandemic now is a great time to get started on obtaining your pilot's licence. If you want to learn more about achieving your aviation goals or just want to talk about flying, reach out any time!
Take Flight Now
Level Flight is Canada's best online ground school. It is our mandate to provide higher quality, more engaging training for Canadian Student Pilots. If you are seeking the exhilarating freedom of flight for a hobby or with aspirations of a career in the skies, Level Flight offers the best ground school experience available. Sign up for our online learning platform now and discover the adventure that awaits you at Level Flight.
By submitting this form, you opt-in and give expressed consent to receiving SMS / text messages, calls, and emails from us for the purposes of communication related to your inquiry or related to the products and or services we provide.